Another amendment is that prime minister and former prime ministers belonging to the party, former party presidents and leaders of the party in both Lok Sabha and Rajya Sabha will be made permanent members of the CWC
---
Though the new Congress chief Mallikarjun Kharge is a veteran organisation man, whether the Gandhis will give him a carte blanche or not is a moot question
---
The Congress does not require merely a new president, but a new political vision, a new set of power equations, a belief that it can revive itself and flourish without the Gandhis.
---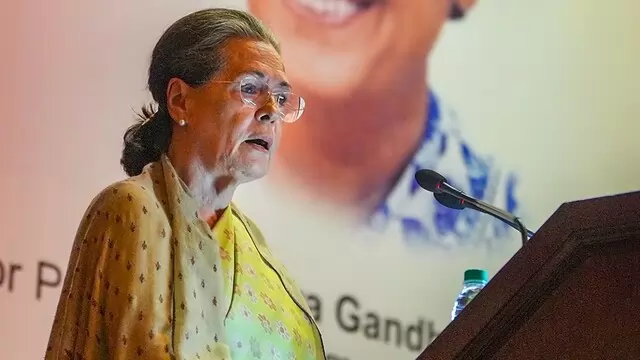 On the first day of the session, the Congress steering committee unanimously decided not to hold elections to the CWC and authorised the party chief to nominate its members
---
The interim panel headed by him would take the place of the Congress Working Committee, the apex decision-making body, till a new CWC is formed after Malikarjun Kharge's election is ratified at the party plenary.
---
Ghulam Nabi Azad said that he wouldn't mislead people by promising to restore Article 370 as it was beyond him, needing two-third Parliamentary majority.
---
Holding elections to the CWC is a key decision that the Steering Committee will take. The CWC has a total of 25 members, including the Congress president and the leader of the Congress in Parliament, besides 12 elected...
---
In a joint letter to Mistry dated September 6, Congress's Lok Sabha members Shashi Tharoor, Manish Tewari, Karti Chidambaram, Pradyut Bordoloi and Abdul Khaleque said this list must be made available in order to verify who...
---