Miihier Singh's Belegend has already created a huge buzz in the market for the authentic essentials peanut butter that they produce. The athlete, along with Sergi Constance, has also launched the apparel collection of...
---
A brainchild of Prime Minister Narendra Modi, the outreach envisages interaction of all Olympians and Paralympians with students from 75 schools each in a span of two years to motivate the youngsters to have "santulit ahaar"...
---
Robert on Sunday said that her wife Anju's national record of 6.83m set during the 2004 Athens Olympics will be bettered by Shaili within three years
---
Men can participate in 100 m, 400 m, 1,500 m sprints, pole vault, long jump, discus and javelin throw events.
---
Maharashtra's distance runners Adesh Yadav and Komal Chandrakant Jagdale won the men's and women's 5000m titles respectively earlier on Monday morning.
---
On Sunday the Jhansi-girl Shaili missed long jump gold by 1cm. She settled for silver with a leap of 6.59m
---
Patnaik said this in a statement a day after a function was organised at the Kalinga Stadium here to mark the culmination of the Odisha leg of the relay.
---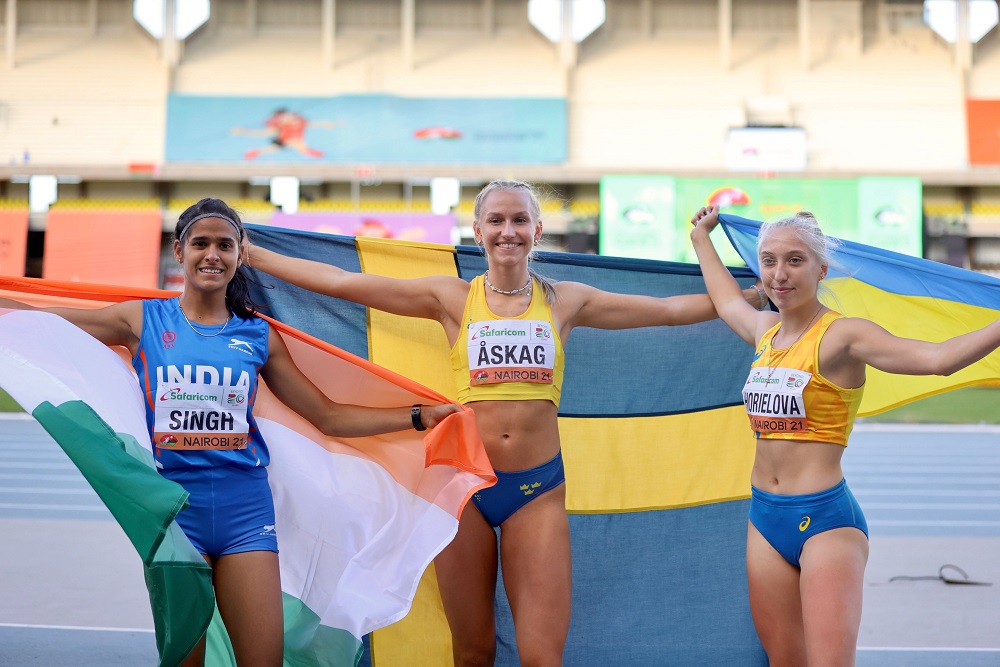 Shaili,17, leaped 6.59m but it was not enough for a gold as she was pipped to the post by Sweden's reigning European junior champion Maja Askag, who managed 6.60m
---