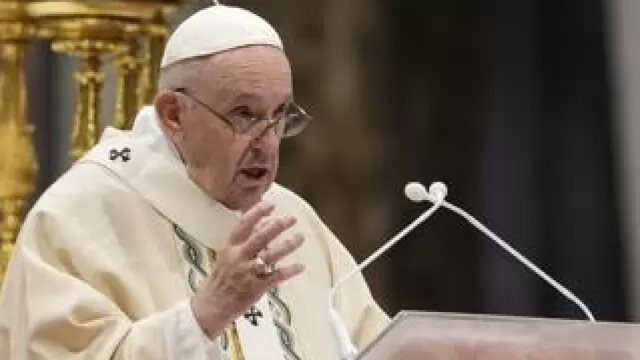 For the first time, women and laypeople can vote on specific proposals alongside bishops, a radical change that is evidence of Francis' belief that the church is more about its flock than its shepherds.
---
Tim Scott — who has made a nationwide ban on abortion at 15 weeks a central focus of his campaign — shouted a question, asking if the Florida governor also would support it. In a bit of barely audible crosstalk, DeSantis...
---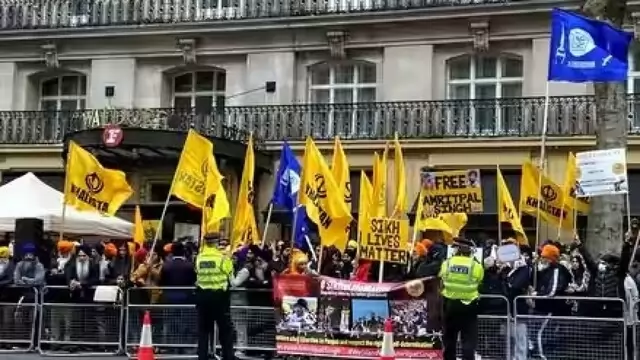 Earlier on Monday, the Sikh Federation (UK) held a press conference in London, announcing a formal request for an inquest into the death of Avtar Singh Khanda.
---
The 19-foot statue, named 'Statue of Equality,' is part of the Ambedkar International Centre (AIC) being built on 13-acre land in Accokeek city of Maryland, approximately 35 kms south of Washington.
---
In the case that could lead to former US President Donald Trump losing some of his prized assets, New York Attorney General Letitia James has accused him and his company of deceiving banks, insurers, and others by habitually...
---
The lawyer also stated that Rashid's nephew, Sheikh Shakir, and a houseworker named Sheikh Imran had also been arrested and taken to an undisclosed location.
---
The issue of the killing of Nijjar in Canada was raised by Secretary of State Antony Blinken during his meeting with External Affairs Minister S Jaishankar here last week.
---
Typhoon Koinu is expected to reach the island's southern cities, with the east coast, including Taitung, receiving severe rainfall. As per media reports, the authorities may issue a sea warning on Monday night as the storm...
---