'I first tried to read Proust because of social pressure, which is the worst reason you could ever have for discovering a writer you never read before. As I progressed through my studies, Marcel became more and more present.'
---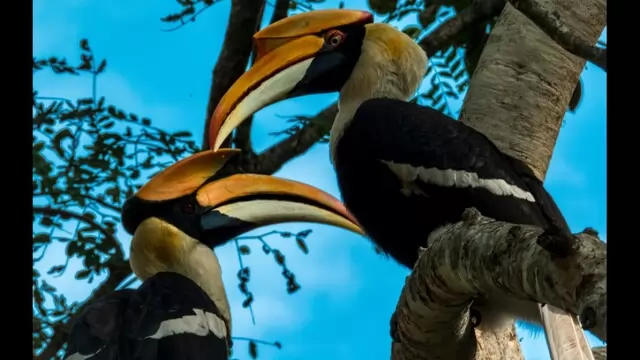 Chasing the origins of Nagaland's symbol– the Hornbill bird– through tribal tales and legends
---
Ashley Tellis meets Adivasi writer Hansda Sowvendra Shekhar who continues on the path of writing, no matter how difficult.
---
As bulldozer had pierced our own land, own home. Those cruel people, on the bulldozer, had nothing their own.
---
The Chipko Movement: A People's History by eminent historian Shekhar Pathak (translated from Hindi by Manisha Chaudhry) wins the prestigious Kamaladevi Chattopadhyay NIF Book Prize in its fifth edition.
---
Nearly 50 villagers from Dubil have been working in Chiria Mines as casual mining labour since 1991, but none of them have been regularised.
---
In 'Dead End: The Minister, the CBI and the Murder That Wasn't', veteran journalist V. Sudarshan chooses this very episode to weave a true crime narrative that keeps in view both the compelling human drama at the heart of...
---
While critics remain divided about where to place folk and tribal artworks that incorporate modern-day elements, themes and techniques, the artists themselves remain unbothered and say all art is just art.
---