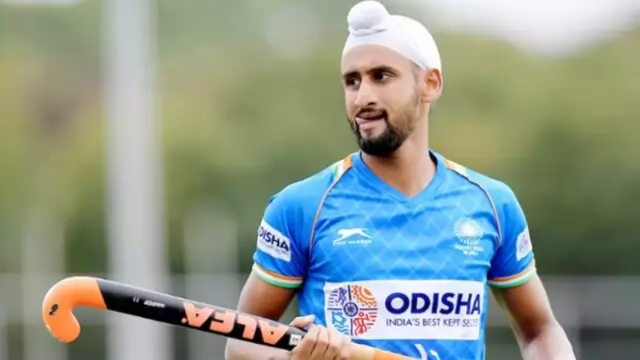 Mandeep was among the eight players who were left out of the FIH Pro League team after India made a shock pre-quarterfinals exit from the World Cup in Odisha in January.
---
Veteran goalkeeper PR Sreejesh starred in the shootout, which India won 4-3 to notch up their fourth win on the trot, at the Birsa Munda Stadium.
---
Harmanpreet found the target in the 13th, 14th and 55th minutes after Australia had taken an early lead in the second minute through a field goal from Joshua Beltz.
---
Hardik was the most impressive player for India in the FIH World Cup held in Odisha in January before he was ruled out of the tournament due to a hamstring injury. Savita had led India to the FIH Women's Nation's Cup title...
---
This was India's second win over Germany in three days.
---
Sukhjeet, one of the players who survived the axe after India's shock pre-quarterfinal exit in the World Cup in January, scored in the 31st and 42nd minutes, both goals coming from field efforts.
---
This jump means that India have now moved ahead of hockey powerhouse Australia, who dropped to fifth.
---
Led by star drag-flicker Harmanpreet Singh, the Indian team had made a shock last-16 exit in the World Cup held in January.
---