Senior Congress leader Sachin Pilot on Monday met the family members of three CRPF personnel killed in the 2019 Pulwama terror attack who came to his residence and accused the Rajasthan government of not fulfilling its...
---
Congress leader Sonia Gandhi on Saturday said she was happy that her innings could conclude with the Bharat Jodo Yatra, with the party asserting that the remark was about her tenure as the party president and had nothing to...
---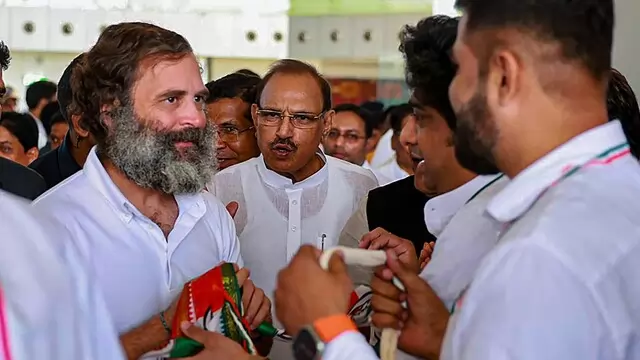 Congress leaders Sonia Gandhi and Rahul Gandhi arrived in Chhattisgarh capital Raipur Friday afternoon to attend the party's plenary that began here in the morning.
---
Former Congress leader Sonia Gandhi, who was admitted to the hospital on Thursday, currently has a stable condition. 
---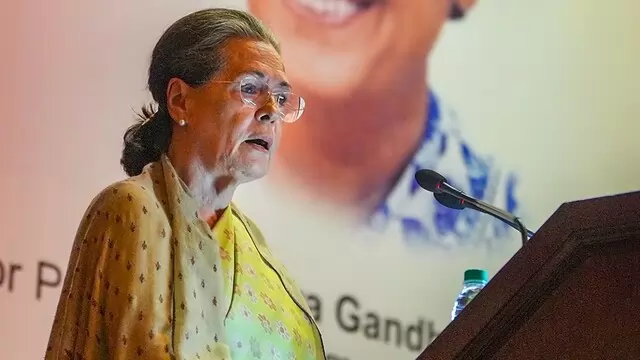 On the first day of the session, the Congress steering committee unanimously decided not to hold elections to the CWC and authorised the party chief to nominate its members
---
Tribal folk artistes wearing colourful dresses accorded a grand welcome to the Gandhis at the Swami Vivekananda Airport Raipur amid beating of drums.
---
Union Minister Ramdas Athawale on Sunday said the NDA will once again come to power in the country as opposition parties are not united to face a strong man like Prime Minister Narendra Modi. Rahul Gandhi cannot lead the...
---
Congress spokesperson Pawan Khera recently referred to the prime minister as 'Narendra Gautamdas Modi' while criticising the Central government over the row involving the business conglomerate headed by Gautam Adani.
---