India head coach Rahul Dravid has reportedly told the BCCI that he will not continue after the ICC Cricket World Cup 2023 final. VVS Laxman is tipped to replace Dravid for the top job
---
The Indian cricket team will have a new head coach for the T20I series against Ireland.
---
Buried under his batting records is the fact that Tendulkar was an enjoyable and often effective bowler who could turn the ball a mile. Sunil Gavaskar called his range 'mix pakora'.
---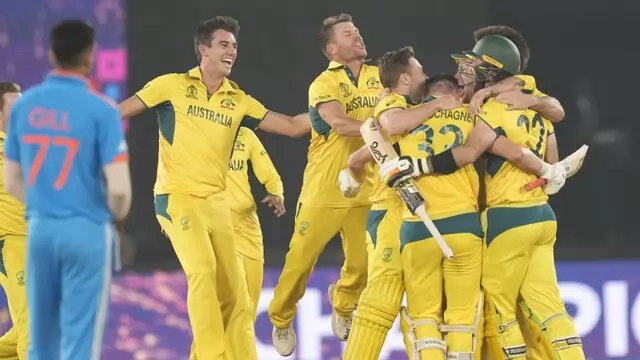 From Adam Gilchrist to Wasim Akram, cricketing greats from across the eras reacted to Australia beating India for their sixth ODI World Cup title mere moments after their victory. Australia defeated India at the Narendra...
---
Tendulkar, dubbed as the 'God of Cricket', as per the conversation, said unlike Laxman, god gave him the "minimum talent" which he was "maximising".
---
In the 90s, with match-fixing and incompetence all around him, Tendulkar carried the Indian team, that too against some of the greatest bowlers in history. In 2011, he top-scored in India's World Cup triumph. As the legend...
---
With India head coach Rahul Dravid's contract expiring after the ICC Cricket World Cup 2023, VVS Laxman is likely to be in-charge for the five-match T20 International series against Australia in November
---
Prime Minister Narendra Modi and Albanese watched a part of the first session of the first day of the fourth and final Test match between India and Australia in Ahmedabad on Thursday.
---