The conference is the apex-level biannual event of naval commanders that facilitates interaction between the commanders for deliberation and formulation of important decisions. Defence Minister Rajnath Singh and other...
---
 Referring to various C20 groups working in various domains like health, education and digital transformation, gender equality, technology and security, the defence minister emphasised that these groups have the potential...
---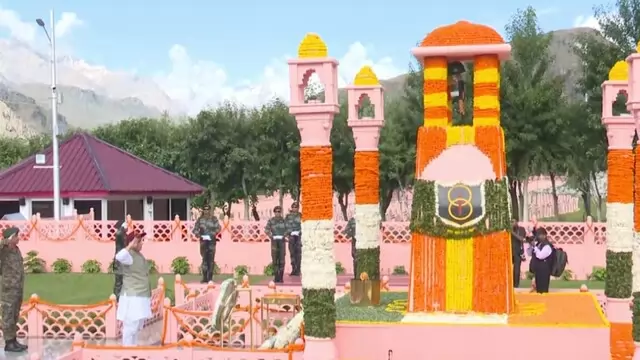 The Kargil War saw soldiers of the Indian armed forces fight in the most challenging terrain under harsh weather conditions leading to the defeat of the enemy in Drass, Kargil and Batalik sectors.
---
As per media reports, Prof K Vijay Raghavan has been bestowed with the responsibility to review and redefine the role of the department. A report is expected from the committee within next three months.
---
This is not the first time that India's political leaders and senior military officers have made "highly irresponsible" remarks about Kashmir and Gilgit-Baltistan, it said.
---
Amid nationwide outrage over a video showing two Kuki-Zo tribal women being paraded naked by a mob in Manipur, Defence Minister Rajnath Singh said that the government is ready for a discussion in Lok Sabha concerning the...
---
NDA members enthusiastically supported a Lok Sabha resolution on Wednesday calling for peace in Manipur.
---
On Sunday, Defence Minister Rajnath Singh said earlier that India's words were not taken seriously at international forums, but today when it speaks the whole world listens.
---