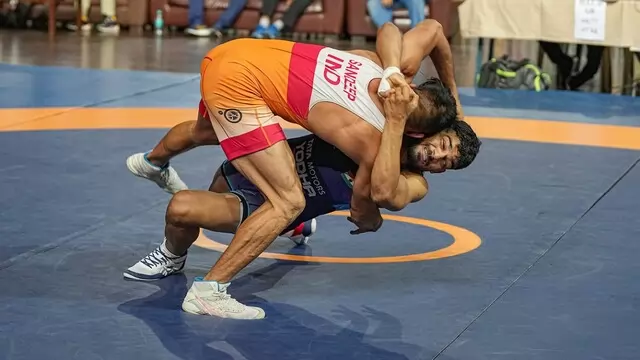 The Wrestling events at the 2023 Asian Games in Hangzhou will start from 4 October to 7 October 2023. Here is all you need to know about the Indian squad, schedule and how to watch
---
Indian wrestler Bajrang Punia indicated he might withdraw from the Asian Games if Khap Panchayat commands him to do so.
---
The Indian Olympic Association's ad-hoc committee took the decision just four days before the trials to select the wrestling squad for the Asian Games, scheduled to begin on September 23 in the Chinese city of Hangzhou. 
---
The challenge for grapplers is to perform on the mat after the stress of the long WFI controversy
---
Last month, Vinesh Phogat and Bajrang Punia received exemption by the ad hoc committee from the Asian Games, Hangzhou, trials which will begin on September 23.
---
The wrestlers are against concessions given to colleagues who are a part of the ongoing protest
---
The court took note of the submissions and rescheduled the case until September 14. 
---
Earlier, the committee had decided that the wrestlers would compete in a single bout to qualify for the Asian Games and World Championships wrestling teams.
---