Rahul Gandhi has degrees from two leading international education institutions in Harward and Cambridge.
---
Gautam Buddha also alleged that Singh made casteist remarks against Archana Gautam, police said and added that he claimed a video of the incident can be obtained from a camera person in Raipur.
---
Congress leader Priyanka Gandhi exhorted Congress workers to take the message of the party and the "failures" of the government to the people.
---
Congress on Sunday held a 'Satyagraha' protest across the country against the party leader Rahul Gandhi's disqualification as MP.
---
Congress general secretary Priyanka Gandhi on Sunday accused the BJP-led Centre of trying to put pressure on Chhattisgarh Congress leaders through probe agencies, an apparent reference to the recent Enforcement Directorate...
---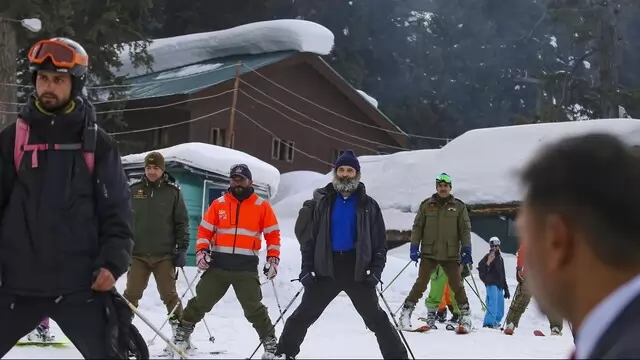 In the footage, the Gandhi siblings-Rahul and Priyanka can be seen taking turns in the driver's seat of the snow scooter with several other scooters.
---
Delhi Police had served Congress leader Rahul Gandhi a notice on March 16, asking him 'to give details about the women who approached him regarding sexual harassment'.
---
In Jammu on Tuesday, BJP general secretary Tarun Chugh said Rahul Gandhi and his sister Priyanka were able to enjoy the snowfall because of PM Modi's zero-tolerance policy.
---