The inauguration of the Ram Temple is anticipated to take place in January 2024, ahead of the Lok Sabha elections
---
INDIA bloc chief Sharad Pawar said Wednesday that parties, such as Congress and the Uddhav Thackeray-led Shiv Sena, should consult over the inclusion of new members. 
---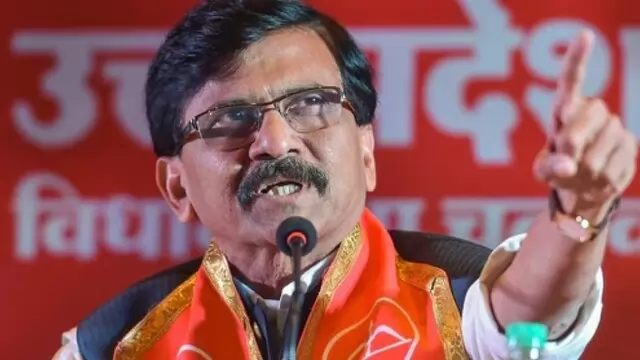 "The logo of INDIA opposition bloc is very inspiring for the citizens of India. It will be unveiled at 7 pm on August 31 when all leaders will arrive for the third joint meeting of the alliance in Mumbai," says Shiv Sena...
---
Ahead of the 2024 Parliament Elections, the Opposition INDIA bloc assembled in Mumbai to build a roadmap to outperform the BJP. A 14-member coordination committee has been set up to spearhead the anti-BJP campaign.
---
Sharad Pawar, leader of the Nationalist Congress Party (NCP), visited Mumbai on Tuesday to check on preparations for the INDIA alliance meeting.
---
Sharad Pawar clears air over the recent displeasure expressed by MVA partner, Shiv Sena, over frequent meetings between the uncle-nephew duo.
---
In a significant display of unity and political cooperation, prominent leaders from Maharashtra's NCP, Shiv Sena (UBT), and Congress parties, including Sharad Pawar, Uddhav Thackeray, and Nana Patole, held a joint press...
---
As part of the INDIA meeting in Mumbai on August 31 and September 1, Maharashtra Congress president Nana Patole met Shiv Sena (UBT) head Uddhav Thackeray on Sunday.
---