Over the years, cricket matches between the two neighbours have become less and less of a game and more and more of a political tug-of-war, bringing up issues of identity, political aspirations and frustrations
---
Few can understand his journey from a high-profile cricketer, known as much for his colourful life, to a right-wing politician
---
Unlike present times, cricket diplomacy has been effectively used by India–Pakistan to not only break the ice in bilateral relations but also avert an all-out war or scale down the rhetoric on both sides of the border
---
Reminiscing about his encounter with Yuri Averbakh, Indian grandmaster Pravin Thipsay tells us how the two superpowers fought in chess for supremacy during Cold War, and it was schadenfreude for Pakistani players when India...
---
Former medium pacer Atul Wassan speaks to Peerzada Muzamil about the political side of the India–Pakistan rivalry in cricket, and how things have changed over time on and off the field.
---
Speaking of the high-voltage drama that a cricket match between the two neighbours ensues, Suresh Menon tells how sports rivalry is not confined to the Asian archrivals alone. It is rather our version of the...
---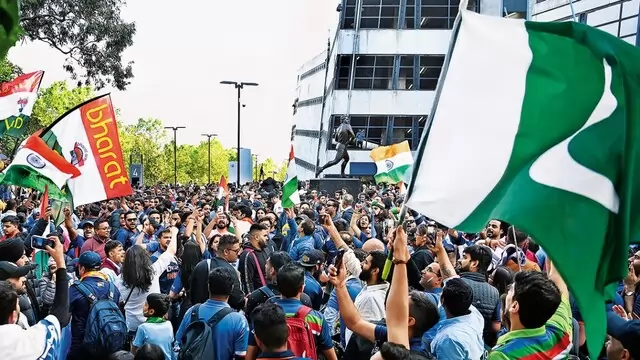 In the times of social media and TV channels, which whip up emotions that are more often than not toxic and come camouflaged as nationalism, a big game between India and Pakistan relationship always brings an edge and...
---
Be it with the bat or the ball, Indian cricketers have always left a mark when it comes to performing in Australia.
---