Iga Swiatek is the first woman to win two Grand Slam titles in a single season since 2016. Carlos Alcaraz is the youngest player to top the ATP charts since the computerized rankings began in 1973.
---
Casper Ruud now has a shot at moving up to No. 1 in the ATP rankings, following a run to the final at the French Open.
---
On his way to his seventh Wimbledon crown, the dominant Serb found his Michael Jordan 'Jumpman' moment.
---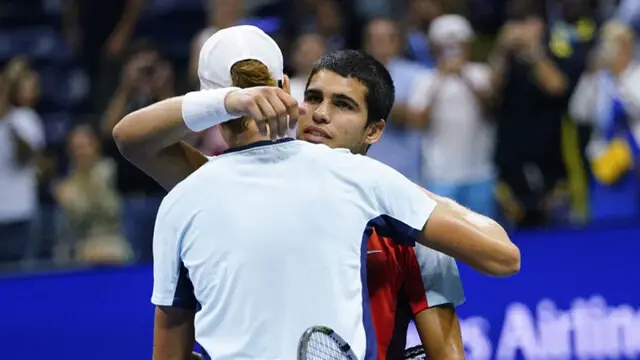 The match began Wednesday evening at about 9:45 p.m. and easily surpassed the previous mark for the latest time of finish at the US Open.
---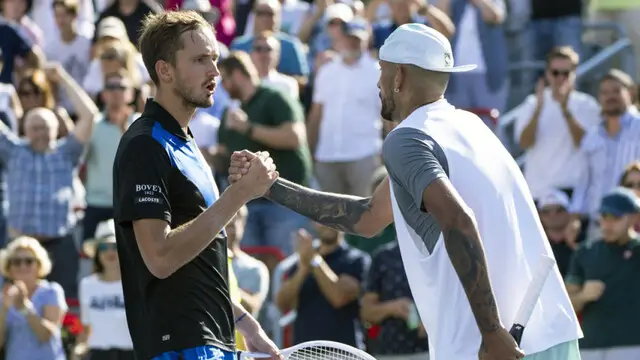 Nick Krygios won last week in Washington for his seventh ATP Tour title. Daniil Medvedev won last week in Los Cabos, Mexico.
---
Three-time defending champion Novak Djokovic survived a 5-7, 2-6, 6-3, 6-2, 6-2 five-setter for his 26th Wimbledon win in a row.
---
Frances Tiafoe managed the tricky task of following up the biggest win of his career, against Rafael Nadal in the fourth round, with a win over Andrey Rublev.
---
Tatjana Maria has become only the sixth woman in the Open era to reach the Wimbledon semifinals after turning 34.
---