The sidelined WFI chief Brij Bhushan Sharan Singh appeared before the government-appointed oversight committee, which is investigating into sexual abuse allegations against him, and outrightly rejected all the charges.
---
Chief Minister Shri Chouhan wished the players for better performance. Prakash Taran Pushkar, located in Tulsi Nagar, awarded medals to the winners and runners-up of swimming competitions.
---
The 23-year-old grappler added a second bronze to India's tally after freestyle wrestler Aman Sehrawat had won the men's 57kg bronze on the inaugural day.
---
The top wrestlers have skipped UWW Ranking Series events in Zagreb and Alexandria as a probe panel is investigating the sexual abuse allegations against WFI chief, who has stepped aside pending enquiry.
---
The nominees were short-listed on the basis of their achievements by a jury of experts.
---
Though Bhateri started the bout on a positive note, she was overpowered in the second period with her opponent affecting six takedown moves.
---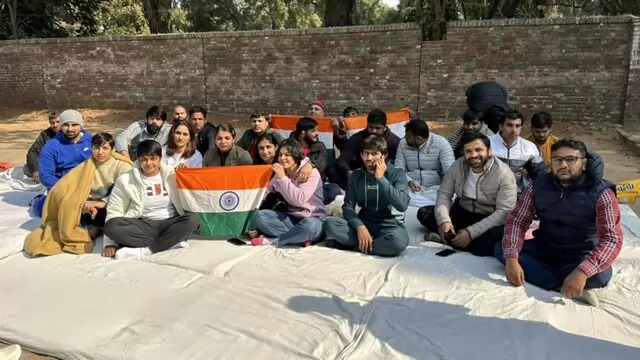 The Committee, led by legendary boxer MC Mary Kom, was formed on January 23 to investigate the claims made by the country's top wrestlers that Brij Bhushan has sexually harassed several women wrestlers and intimidated the...
---
A man opened his akhara to women. The rest is history.
---