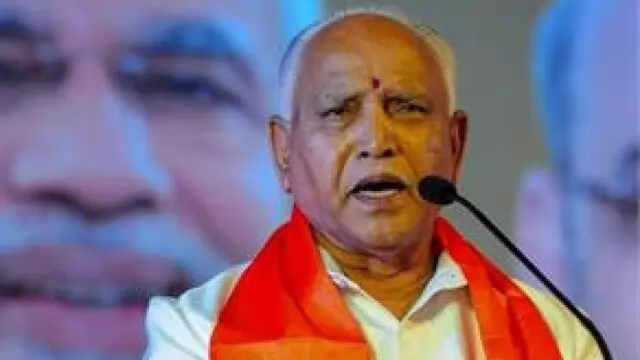 This development comes after JD(S) supremo and former prime minister Deve Gowda's previous indication regarding the possibility of joining hands with their old ally again. As per media reports,  JD(S) is aiming for the...
---
A close second to Vijayendra is Independent SP Nagaraja Gowda, a Congress rebel
---
Political parties have fielded some of their top leaders in major constituencies. After the parties released their lists, high political action was witnessed with some promiment leaders quitting their parties and joining the...
---
After three months of Congress's victory in Karnataka, former Minister and Yeshwanthpur MLA S.T. Somashekar's remarks on how Deputy Chief Minister D.K. Shivakumar was his 'political guru', has sparked rumours of "Operation...
---
Leaders of both the Congress and Bharatiya Janata Party (BJP) were confident about good performance of their parties.
---
As Congress has already crossed the magic number, it becomes evident that regional issues and development plans worked in Karnataka instead of the dominant Hindu narrative.
---
The Bharatiya Janata Party in Karnataka will be deciding the leadership in the state in a meeting on Sunday. The recent poll results reportedly led to internal conflicts and thus the delay in the decision.
---
BJP veteran B S Yediyurappa's son B Y Vijayendra and former Chief Minister and JD(S) leader H D Kumaraswamy filed nominations on Monday for Karnataka's May 10 Assembly election.
---