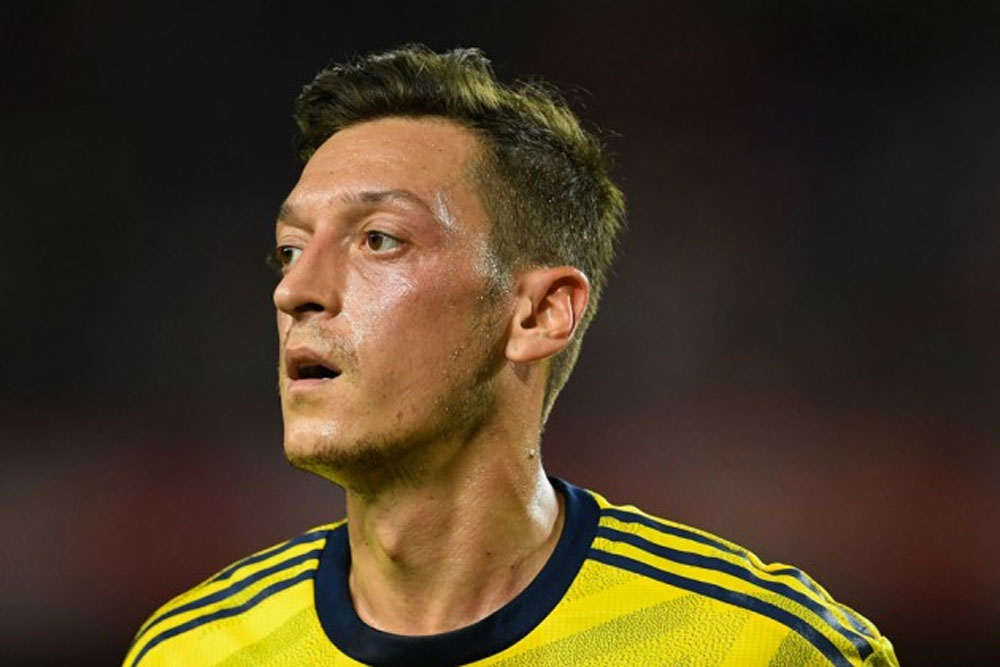 Ozil's immediate retirement brings an early end to his season with Turkish club Istanbul Basaksehir, where he made only seven appearances for the team.
---
Match officials reportedly issued with guidelines to allow for a natural pause in play and enable fasting players to fuel up.
---
World Cup top scorer Kylian Mbappe was named as France's new captain on Tuesday, succeeding goalkeeper Hugo Lloris.
---
Forward Mateo Retegui has been called up for the first time by Italy coach Roberto Mancini, reigniting a debate in the country about selecting foreign-born players for the national team.
---
A steakhouse in the trendy Buenos Aires neighborhood of Palermo was mobbed by hundreds of frenzied football fans when word spread that Lionel Messi was inside having dinner.
---
Indicative offers were submitted to American merchant bank Raine last month, with Sheikh Jassim and Ratcliffe confirming their intention to buy out the Glazer family, the current owners of United.
---
Portugal starts its Euro 2024 qualifying campaign at home against Liechtenstein in Group J on Thursday, with Roberto Martínez debuting as coach and Ronaldo still in the squad.
---
According to the Norwegian national federation, Erling Haaland has departed the training camp due to a groin injury and will not play in the team's next European qualification matches.
---