Kerala Chief Minister Pinarayi Vijayan criticised the appropriation of the revolutionary legacy of freedom fighters, including Bhagat Singh, by communal elements who had no stake in India's struggle for independence. Vijayan...
---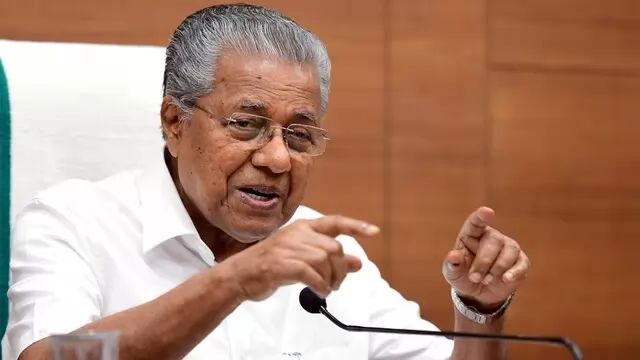 It's alleged that four students from Kerala were beaten up by the security staff at Indira Gandhi National Tribal University (IGNTU) in Madhya Pradesh.
---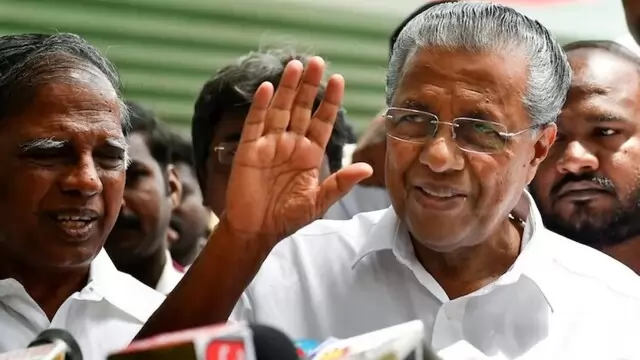 On Sunday, Kerala Chief Minister and CPI(M) leader Pinarayi Vijayan greeted Xi Jinping on his re-election as the President of China.
---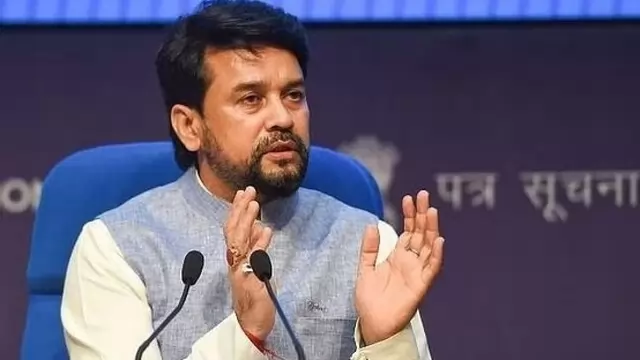 On Saturday, Union Minister Anurag Thakur launched a fresh salvo against the Left government in Kerala, alleging that it was indulging in 'corruption' and 'nepotism.' 
---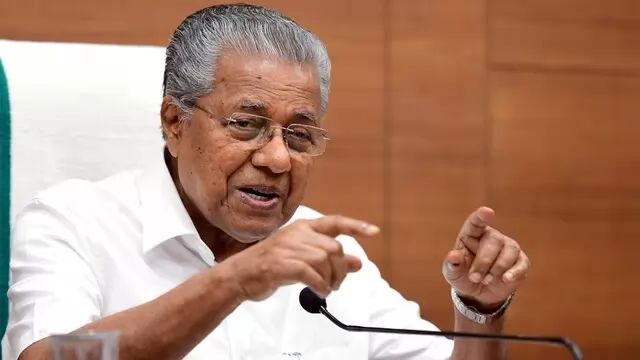 China's President Xi Jinping, 69, was re-elected by the once-in-a-five-year Congress of the ruling CPC as its leader in October last year, becoming the first Chinese leader after party founder Mao Zedong to continue in power...
---
In a probe into alleged violations of the Foreign Contribution (Regulations) Act at Kerala's flagship housing project, the Enforcement Directorate interrogated C M Raveendran, the additional private secretary for Kerala...
---
The scuffle between the police and the protesters began when the opposition members blocked the vehicle of Mayor M Anil Kumar, who reached the corporation office to convene a council meeting.
---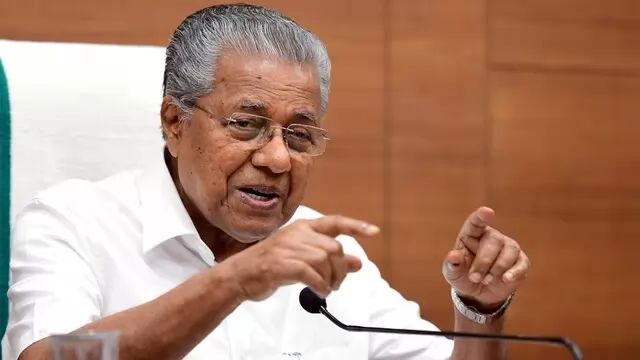 According to news reports, the case registered by police is based on a complaint lodged by a politician alleging that an interview done by the channel of a schoolgirl who was allegedly forced to work as a drug courier was...
---