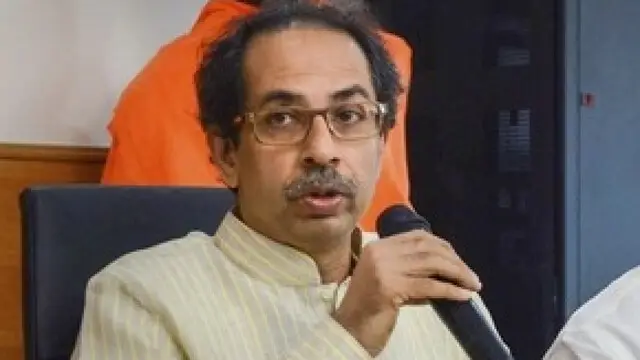 For the Uddhav Thackeray faction, the development has a symbolic value as Shivaji Park has been associated with the Sena since its birth, and his group is locked in a tussle with the rebel group led by Maharashtra Chief...
---
Union Home Minister Amit Shah was addressing the Hyderabad Liberation Day event here, attended by among others,Maharashtra Chief Minister Eknath Shinde.
---
Maharashtra: The group of Uddhav Thackeray supporters are seen sprinkling gaumutra (cow urine) using lemon leaves at the CM's venue, the report said.
---
The study will focus on Maharashtrian Muslims' education, health, employment, standard of living, and financial assistance among other issues.
---
Foxconn decided to jointly build the semiconductor plant unit in Gujarat's Ahmedabad. Gujarat and Maharashtra were in a close race to acquire India's first semiconductor plant. 
---
Maharashtra: The 10-day Ganesh festival ended on Friday during which 20 people were killed across various parts of the state.
---
The political legacy of Ganesh Chaturthi dates back to the late 19th century. The first community Ganesha festival was started by Bhausaheb Laxman Javale aka Bhau Rangari, in 1892.
---
The man posed to be an officer from the Home Ministry and was reportedly hovering around Shah during his visit. He was wearing an I-card of the Home Ministry. 
---