PDP president Mehbooba Mufti on Saturday said that the BJP had subverted the Election Commission to an extent that it was no more an independent body.
---
Jammu and Kashmir's People's Movement (JKPM) announced its merger with the AAP government in Delhi on Thursday.
---
The Karnataka High Court on Tuesday dismisses pleas filed by a section of Muslim students from the Government Pre-University Girls College in Udupi, seeking permission to wear hijab inside the classroom. 
---
Previously, the  tehsildars (revenue officials) were authorised to issue certificate of residence to those residing in the winter capital for more than one year to facilitate their entry in the ongoing special summary...
---
After the abrogation of Article 370, efforts are on to erase the official attribution to Kashmiri Muslim leaders like Sheikh Abdullah from public memory, and erect new leaders including the British-installed oppressive Dogra...
---
PDP leader Waheed Para had earned the gushing praise of then Union Home Minister Rajnath Singh when he assembled hundreds of young people at a function addressed by Singh in Srinagar in 2018.
---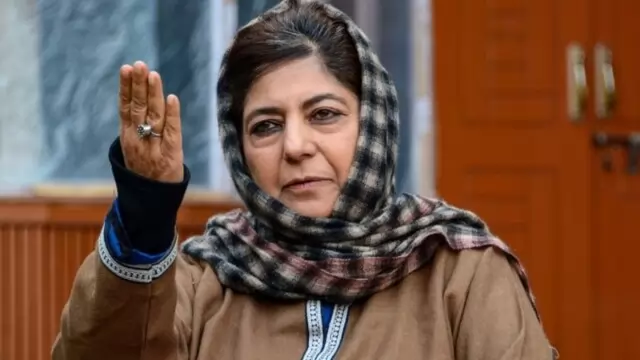 'While HM (Home Minister) is going around Kashmir beating drums of normalcy, I am under house arrest for simply wanting to visit Pattan for a worker's wedding,' PDP chief Mehbooba Mufti tweeted. 
---
Officials said the Peoples Democratic Party chief, who was accompanied by some party workers, returned home after paying tributes to her father, who died on this day in 2016.
---