The voter turn-out figure was provisional as data from some polling stations had not been received and it also did not include postal ballots, election officials said. Barring a few incidents of technical glitches, polling...
---
The delimitation commission has sought information regarding the number of polling booths and population data from Delhi's Chief Electoral Office besides maps of assembly constituencies from GSDL ahead of its meeting to...
---
'A TMC team will meet the CEO tomorrow and urge him to expedite the process of holding by-polls to five assembly seats and fresh elections to two others', said Partha Chatterjee.
---
Jammu and Kashmir Chief Electoral Officer said a person does not need to have a J&K domicile to be a voter in the Union territory.
---
District Magistrate of Lucknow Abhishek Prakash said as per the directives of the Election Commission of India, the model code of conduct has been implemented, and it will be strictly adhered to.
---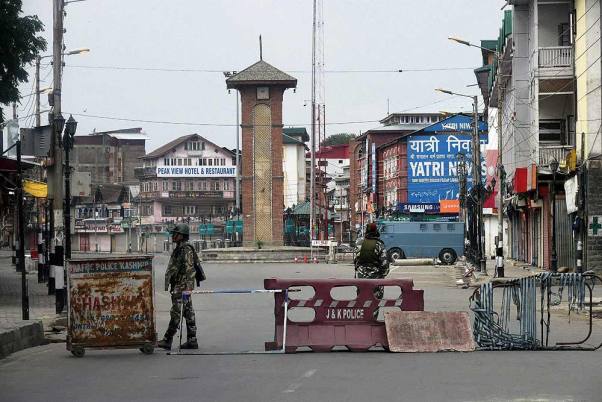 Jammu and Kashmir Chief Electoral Officer Hirdesh Kumar dismissed the notion that Rohingya Muslims, who have taken shelter in Jammu and other parts, can get themselves registered as voters.
---