TMC spokesperson Kunal Ghosh in a tweet nearly half an hour before Chatterjee's remarks  wondered whether the two opposition parties' leaders had sought favours from him and that the central agencies must probe this angle.
---
The scuffle between the police and the protesters began when the opposition members blocked the vehicle of Mayor M Anil Kumar, who reached the corporation office to convene a council meeting.
---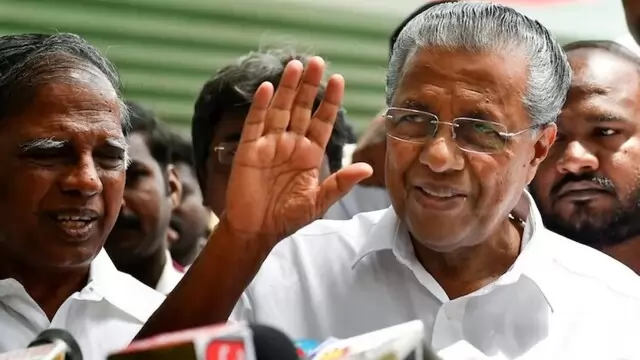 On Sunday, Kerala Chief Minister and CPI(M) leader Pinarayi Vijayan greeted Xi Jinping on his re-election as the President of China.
---
On Tuesday, The Kerala High Court granted an interim stay on the order that set aside the election of CPI(M) MLA A Raja from the Devikulam Assembly seat in the Idukki district. 
---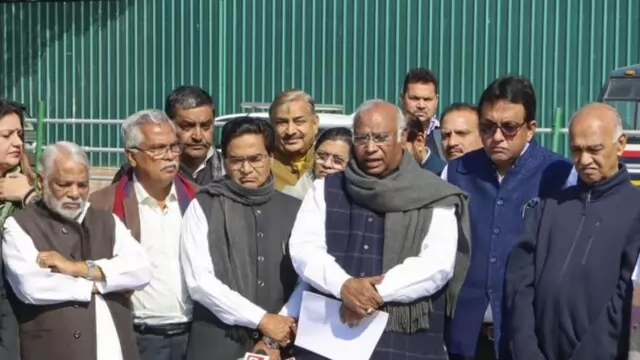 Among the parties that attended the meeting include the Congress, DMK, JDU, AAP, CPI (M), CPI, Kerala Congress, RLD, NCP, National Conference, IUML, SS (Uddhav), MDMK, RSP, RJD and JMM.
---
The delegation, comprising Left and Congress MPs, was attacked in Nehalchandranagar, a border village of Bishalgarh subdivision, on Friday when it was visiting areas affected by post-poll violence.
---
On Saturday, An opposition woman legislator in Kerala filed a complaint with the Assembly Speaker's office, accusing a ruling CPI(M) MLA of 'insulting' her through a social media post.
---
On Friday, the West Bengal Students' Federation of India (SFI), the student wing of the CPI(M), will march to the assembly to protest the state's "dismal education system and corruption."
---