DogeMiyagi, Cardano And Chimpzee Are Spearheading A Powerful Eco-Friendly Transformation In Cryptocurrency
---
In this post, we will look at three cryptocurrencies now selling for less than $2 but have the potential to skyrocket in May 2023: Shiba Inu (SHIB), RenQ Finance (RENQ), and Cardano (ADA). Let's look at each and see why they...
---
In this article, we will explore why RenQ Finance is being touted as the next big thing in DeFi.
---
In the current era of prioritizing wealth, it is important to know which coins can help you achieve this. Big Eyes Coin, Caged Beasts & Cardano are great options!
---
RenQ Finance is a one-stop shop for all things DeFi. It is a decentralized platform built on the Ethereum blockchain that offers yield farming, staking, and liquidity provision. It is designed to be a decentralized exchange...
---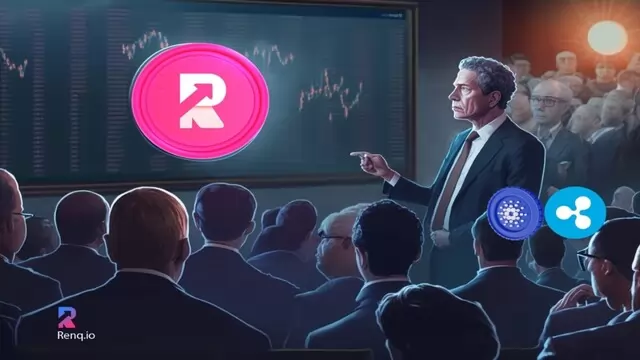 RenQ Finance (RENQ) is a community-driven decentralized finance platform that aims to provide a unified solution for all types of traders. Its unique features include a hybrid infrastructure, high leverage, and never-ending...
---
In the alt season, selecting the best coins for investment requires careful consideration. Caged Beasts, with its commitment to community, transparency, and security, presents a unique opportunity to ride the wave of...
---
This article brings you the latest updates from the crypto world, which includes the uptick in price experienced by Binance (BNB) and Cardano (ADA) due to developments on the respective platforms, and the rise of TMS Network...
---