Telangana CM K Chandrasekhar Rao has said the state should play a vibrant role in national politics in recent public meetings.
---
The BJP brass is likely to deliberate upon the BJP's future course of action and the strategy for the 2024 Lok Sabha polls, sources said.
---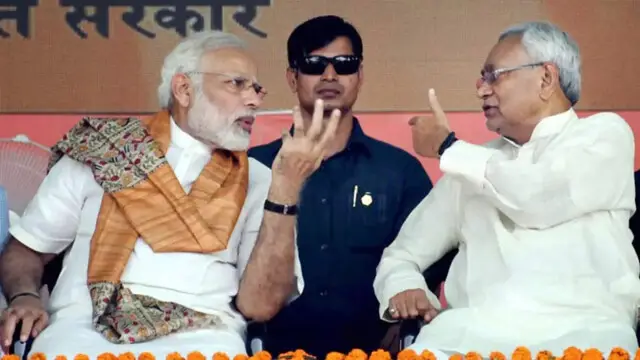 BJP's efforts of wooing the Extremely Backward Castes, who constitute nearly 30 per cent of voters in Bihar, could have gradually cost Nitish his grip and clout. However, Nitish smelled the rat and the disconcerted efforts...
---
The JD(U) is putting up posters and raising slogans projecting Bihar CM Nitish Kumar as PM candidate and a challenger to PM Narendra Modi. Notably, the meeting begins a day after five of the six JD(U) MLAs in Manipur merged...
---
Ashok Gehlot indirectly targeted the BJP, saying, The autocratic tendencies of them have killed the democracy in Goa, Manipur, Karnataka, Madhya Pradesh and now in Maharashtra. They are killing democracy, they are murderers...
---
The BJP said that the public mandate in 2020 assembly elections are from the JD(U) and BJP and Nitish is now betraying that mandate.
---
Ashok Gehlot, who was addressing the 'Digifest' programme at Birla Auditorium here, also appealed to the youth and students to give suggestions and said their views will be included in the budget announcements.  
---
RCP Singh had earlier said that the allegations of irregularities in acquiring properties were an attempt to humiliate him.
---