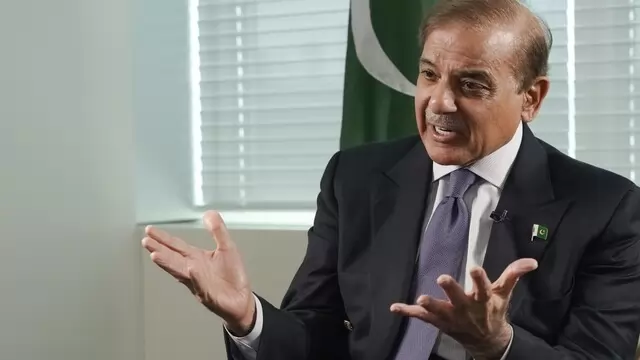 Sharif said Pakistan has enormous potential of producing 60,000 megawatts through hydel power, but so far only 10,000 megawatts were being produced
---
India has time and again rejected third party intervention on the Kashmir issue, saying that matters related to the Union Territory of Jammu & Kashmir are entirely its internal affairs.
---
Senator Abdul Qadir also informed the committee that the Chinese ambassador had also talked about exporting meat from Pakistan several times  
---
The IS regional affiliate — known as the Islamic State in Khorasan Province — has increased its attacks since the Taliban takeover of Afghanistan in August 2021.
---
In its latest attempt yesterday, China put a hold on the proposal of India and the US to blacklist Hafiz Talah Saeed, son of Hafiz Saeed, the mastermind of 26/11 Mumbai attacks.  
---
Former Jammu and Kashmir CM Mehbooba Mufti has also appealed to Prime Minister Narendra Modi to grant general amnesty to all Kashmiri youths languishing in different jails across the country.
---
President Xi last week had expressed "deep concern" over the security of Chinese nationals working in Pakistan on the CPEC projects and sought "reliable and safe environment" for them in his talks with Prime Minister Shehbaz...
---
The 3rd meeting of the China-Pakistan Economic Corridor (CPEC) Joint Working Group (JWG) on International Cooperation and Coordination (JWG-ICC) was held in virtual mode and was co-chaired by Foreign Secretary Sohail Mahmood...
---