Playing Good Cop, Bad Cop!
---
'That'll Be Our Song' is deeply sensitive towards the inner complex of those who hover between fantasy and reality. A glimpse from the conversation we had with its author Snehil Niharika. 
---
As an author, he feels that the best part about writing is that it is a natural process. Moreover, he went on to say that writing creates room for creativity and is even therapeutic.
---
Hollywood star Leonardo DiCaprio and Gigi Hadid "get along well" but they're not dating. The 27-year-old model and Leonardo, 48, were recently spotted together in Milan.
---
Bhupenddra Singh Raathore, also known as Coach BSR, is a life and business breakthrough strategist, entrepreneur, best-selling author and philanthropist who has impacted and transformed over 10 million lives through his live...
---
Kartikeya Ladha, one of the nation's most well-known and successful authors, introduces yet another book that tells a story of love and loss, of understanding the darkness and light within us, of travel, adventure, and the...
---
The book will certainly conjure up and raise the imaginations of readers. The author has endeavoured to meld science with spirituality without lowering the level of readers' fantasies. The imagination of readers will rise to...
---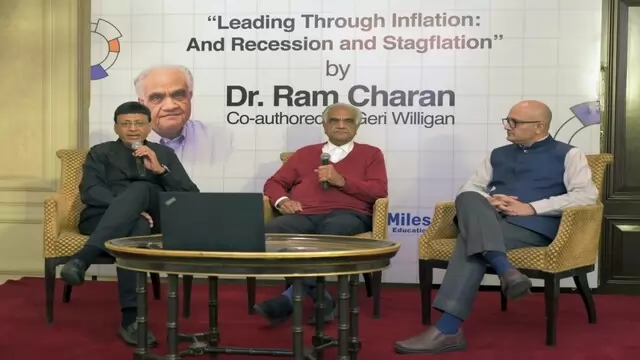 The book will be your guide to avoid the hazards of inflation.
---