A joint forum of central trade unions has called for a nationwide strike on March 28 and 29 in protest against central government's policies affecting workers of various sectors.
---
Although various market bodies said they support the cause for which the 'bandh' was called, they however, could not shut down their shops or outlets due to multiple reasons.
---
Ten trade unions call a general strike against 'anti-people, anti-worker policies of BJP
---
The bus driver lost control over the wheels and as a result, the vehicle overturned, he said.
---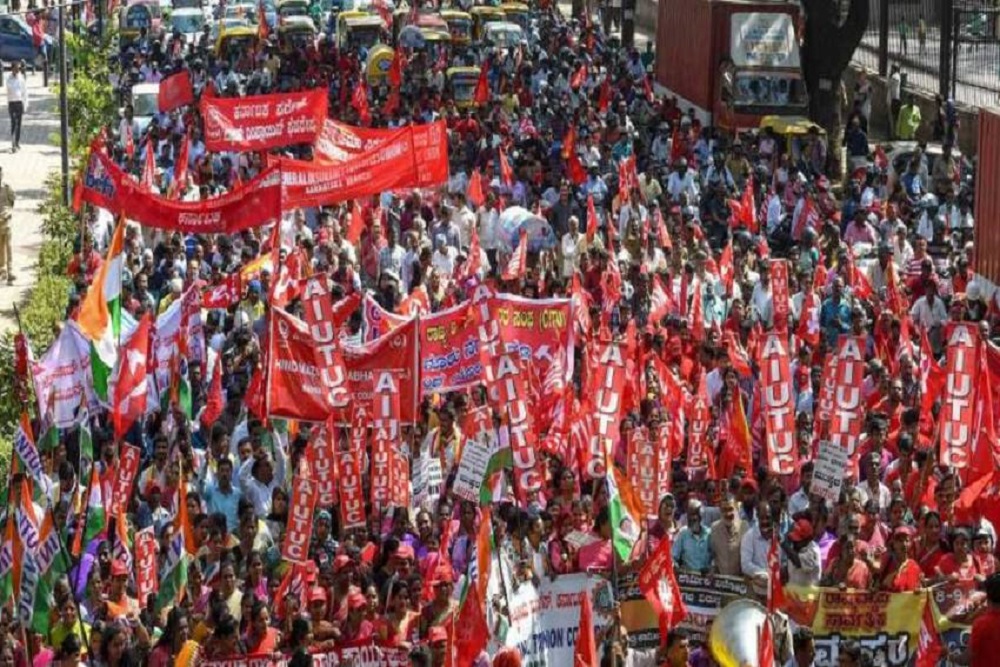 The ministry intends to finalise the rules under labour codes by this month-end for implementation of these laws.
---
Traders and transporters are not participating in the 'Bharat Bandh' because they haven't been approached by farmers yet for support on the issue, a statement says.
---
The accused, identified as Rajendra owns a tent house in Fatehabad Police Station area of Agra, allegedly thrashed his employee Jeetu on Saturday night
---
The Rajya Sabha passed three key labour codes by voice vote, even as opposition parties continue to boycott the current session over the suspension of eight MPs.
---