Imran Khan, who came to power in 2018, apparently lost the support of the Army after he refused to endorse the appointment of the ISI spy agency chief last year.
---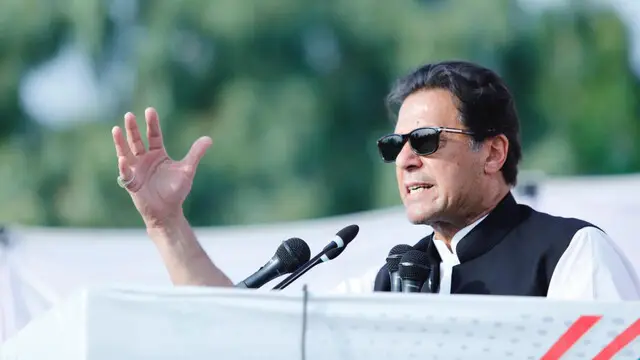 Pakistan: The charged Imran Khan supporters, including women and children, showed their solidarity for the ousted Prime Minister Khan during the rally in Lahore that started at 9 pm on Sunday and lasted till 3 am on Monday.
---
Ahead of no-confidence vote, Pakistan's embattled PM Imran Khan has assured his ruling party lawmakers of victory while Opposition Leader Shahbaz Sharif said that a treason case should be first registered against the premier.
---
PPP Chairman Bilawal Bhutto-Zardari will take oath as Pakistan's foreign minister in a day or two, a senior party leader said, ending speculation that all allies of the government led by PM Shehbaz Sharif are not on the same...
---
Pakistan Tehreek-e-Insaf (PTI) has decided to withdraw its lawmakers from the National Assembly and launch a movement against the new upcoming government, which is likely to be headed by Sharif, who has served as the Chief...
---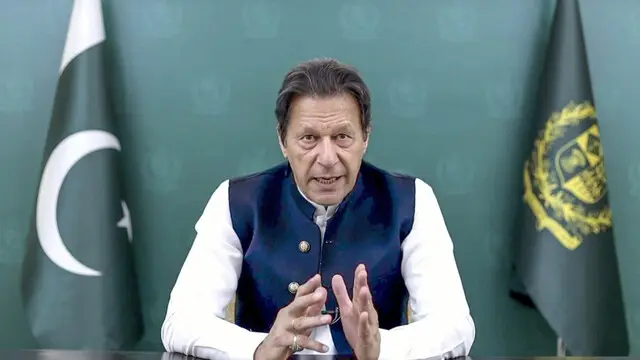 Pakistan Prime Minister Imran Khan also revealed that the 'establishment' (the Pakistani military) gave him three options - no-confidence vote, early elections or resignation as the PM.
---
Pakistan PM Shehbaz Sharif, 70, wants to take along all his allies, particularly those who joined the former Opposition after quitting the Pakistan Tehreek-e-Insaf (PTI) coalition government, the report said.
---
Imran Khan is heading a coalition government and he can be removed if some of the partners decide to switch sides. The PTI has 155 members in the 342-member National Assembly and needs at least 172 lawmakers to retain power.
---