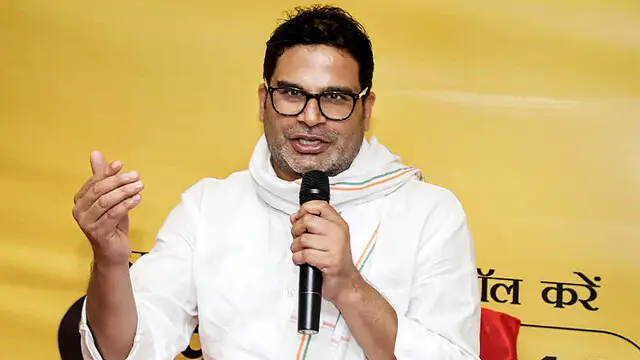 Prashant Kishor earlier worked with Nitish Kumar both as a political strategist and as a party colleague.
---
The statement issued by Manipur Assembly Secretary K Meghajit Singh said that the Speaker was pleased to accept the merger of five JD(U) MLAs with the BJP under the tenth schedule of the Constitution.
---
Bihar Deputy CM and RJD leader Tejashwi Prasad Yadav blamed the BJP for the 'negative perception' about his party which is often accused of the use of muscle power, resulting in bad law and order.
---
With Bihar Chief Minister and JD(U) leader Nitish Kumar, Shiromani Akali Dal's Sukhbir Singh Badal and Shiv Sena MP Arvind Sawant on stage, he noted that they were all members of the BJP-led National Democratic Alliance...
---
The only JD(U) MLA in Arunachal Pradesh, Tech Kaso, officially made the switch to BJP earlier today.
---
More ministers would be inducted later. A report said JD(U) and RJD would each have 14 ministers and Congress will have three Cabinet berths.
---
Manipur JD(U) MLAs switched sides around a month after Nitish Kumar ended his alliance with the BJP and formed a fresh government in Bihar with 'Mahagathbandhan'.
---
The Trinamool Congress approved Bihar CM's resignation from the BJP-led NDA claiming that the saffron party doesn't believe in the existence of regional parties.
---