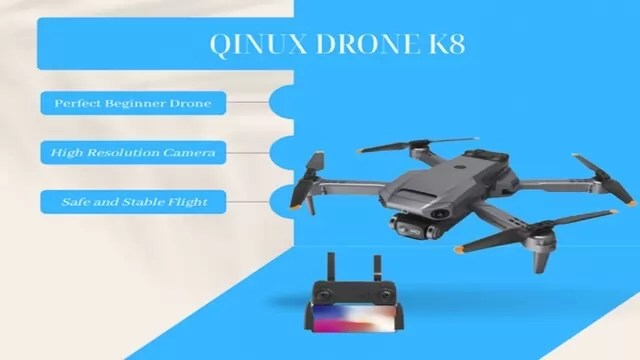 The Qinux Drone K8 is aimed at several target groups that may be interested in buying it. The first target group is private users who enjoy using these technical gadgets and for whom the focus is more on the flights and less...
---
Black Bird 4k Drone is a great tool to add skills to your existing photography passion. It is an ideal way to create some memories and get introduced with Something so incredible. The flying machine is better than the...
---
Jammu and Kashmir: The officials said terrorists have been using drones to ferry weapons, explosive material and narcotics into the Indian side from across the border, but forces are alert to foil such designs.
---
DJI Mavic Air 2s is the best camera with a massive 1-inch sensor that can record 5.4k films at 30 frames per second and 20MP still shots. It has new settings that allow you to take HDR-quality films and record with a 10-bit...
---
The QuadAir is a top-notch drone made specifically for aerial photography. Its advanced flight control system with fail-safe safety and strong, dependable motors lets users take pictures without worrying about colliding with...
---
According to a Border Security Force (BSF) spokesperson, the incident took place on Monday around 8:30 pm in Chhana village of the district.
---
Drones are amazing even if you don't specifically need one. The Maji Air Drone type that we will be discussing is the USA's most likeable brand drone and has practical purposes in cinema and photography, in contrast to...
---
Quadair Drone: Do you ever wonder how some breathtaking images you come across on the internet were taken? Some of these pictures are taken from incredible angles and with a high-quality camera with the incredible resolution...
---