Attempts are being made round-the-clock to wipe out the remnants of terror in Jammu and Kashmir and the enemy is finding it hard to digest the prevailing peace, the Union Territory's police chief Dilbag Singh said here on...
---
On an average one to two grams used by drug addicts per day costs them around Rs 2000 to Rs 6000. As addicts start taking IV heroin doses after getting addicted, their expenses also increase.
---
One official said that 20 girls in Jammu and Kashmir's Ramban district have begun a year-long computer application course offered by the Army to underprivileged students.
---
Senior Superintendent of Police (SSP) Amod Ashok Nagpure, addressed the event saying that respecting women should not be limited to a day or a week, but they should be respected every day.
---
According to the Senior Superintendent of Police Abhishek Mahajan, local people saw the consignment, somewhere between Ramgarh and Vijaypur, about five-six kilometres away from the International Border, at around 6.15 am and...
---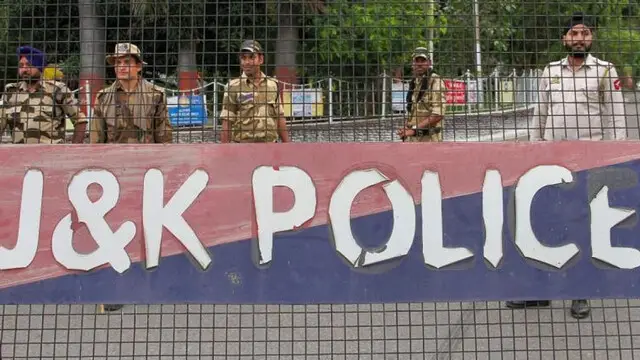 Police officials said on Sunday they are planning to purchase seven mine-protected vehicles (MPVs), five remotely operated vehicles (ROVs), and 18 under-vehicle surveillance systems (UVSSs).
---
Jammu and Kashmir Lt Governor Manoj Sinha was speaking at the concluding day of the LG's Rolling Trophy – an initiative of the Mission Youth -- that aims to strengthen the roots of sports culture in the Union...
---
The encounter broke out between security forces and terrorists in Kapren area of Jammu and Kashmir's Shopian early morning on Friday.
---