MEA said India has maintained its engagement with the Chinese side both through diplomatic and military channels to resolve the remaining issues at the earliest so as to restore peace and tranquility in the border areas
---
IAF's 'Poorvi Aakash' is expected to involve the force's frontline fighter jets, including the Rafale and the Su-30MKI aircraft, and other assets deployed in the region, the officials said.
---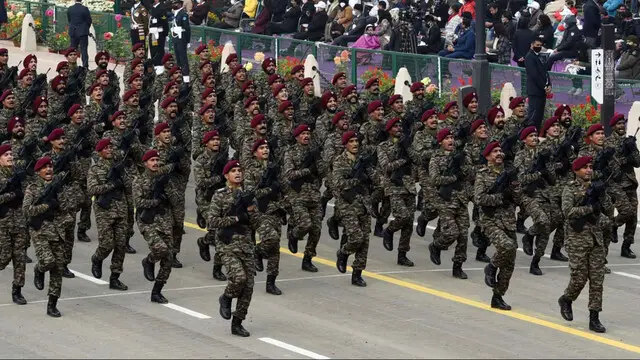 India has become only the sixth country, alongside the US, Russia, the UK, China and France, to have nuclear-powered submarines armed with ballistic missiles.
---
China is the second biggest spender on defence next to the US whose defence budget for 2023 totalled USD 816 billion.
---
The point is not going to war, the point is going to a position where you cannot be attacked, said Congress leader Rahul Gandhi.
---
India will not agree to any attempt to change the Line of Actual Control (LAC) unilaterally by China, External Affairs Minister S Jaishankar has asserted
---
According to the Ministry of External Affairs (MEA), during the meeting held under the WMCC framework, the two sides agreed to hold the 18th round of military talks at an early date to achieve the objective in accordance...
---
The face-off between the Indian and Chinese soldiers along the Line of Actual Control (LAC) in the frontier state, among other things, dominated the news from Arunachal Pradesh throughout the year.
---