India has 12 major ports -- Deendayal (Kandla), Mumbai, Mormugao, New Mangalore, Cochin, Chennai, Ennore (Kamarajar), Tuticorin (V O Chidambaranar), Visakhapatnam, Paradip and Kolkata (including Haldia) and Jawaharlal Nehru...
---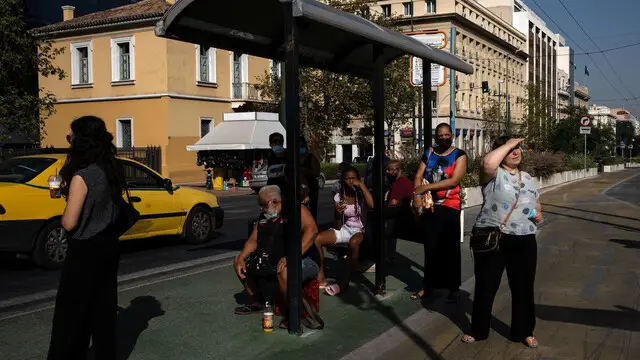 The strike left ferries to and from Greek islands tied up in port, and left Athens without a subway, tram, trolley or suburban railway, while buses were to run for 12 hours from 9 am.
---
Two additional tugboats are speeding to canal to aid efforts to free the skyscraper-sized container ship wedged for days across the crucial waterway. That's even as major shippers increasingly divert
---
NSFTPL is a special purpose vehicle jointly owned by J M Baxi Ports and Logistics Limited (JMBPL) and CMA Terminals
---
The incubator will provide hand-holding to entrepreneurs, linked to cooperatives or SHGs, for three years. This will include training, help in making business plans, free or low-cost workspace to reduce overhead costs in...
---
Prime Minister Narendra Modi on Saturday announced that the ministry is being expanded and will now also look after ports and waterways.
---
India Infrastructure Finance Company Ltd (IIFCL) has has been extending its financial support to many strategic port projects, including the Paradip Port, Essar Vizag port, Tuticorin, Krishnapatnam, Karaikal
---
Grace 1, an Iranian vessel, was detained by British Marines and Gibraltar authorities on July 4, on the suspicion of violating European Union sanctions on oil shipments to Syria.
---