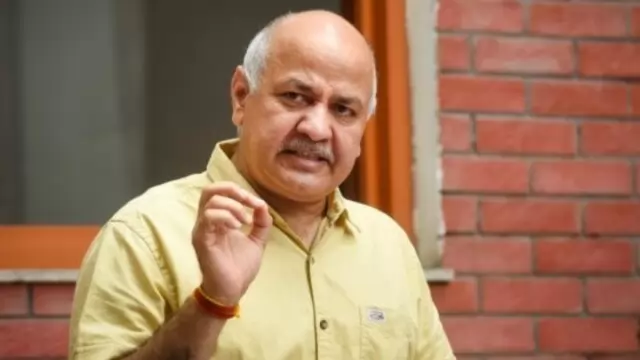 Opposing the federal probe agency's plea, Sisodia's lawyer said there is not a whisper from the agency regarding the proceeds of the crime, which is fundamental to the case. He further said there is no justification for the...
---
Elections will be held in the region in the second phase on December 5 when the remaining 93 seats in the 182-member Assembly will be covered.
---
During an interaction with the people in the Badli assembly segment ahead of the December 4 civic body polls, the senior Aam Aadmi Party (AAP) leader alleged the height of the landfill site ''rose parallelly with the BJP's...
---
Sisodia was already lodged in judicial custody at the Tihar Jail in the national capital after the CBI arrested him last month in connection with alleged corruption in the formulation and implementation of the liquor policy.
---
The incident occurred in Katargam locality in the evening after BJP workers chanted 'Modi, Modi' when the convoy of vehicles in Kejriwal's roadshow was passing through the area. Kejriwal claimed a stone was hurled when the...
---
BJP's social media campaigns are focused on highlighting the achievements of the party-led government in Gujarat during the last two decades. Prime Minister Narendra Modi served as Gujarat CM from 2001 to 2014.
---
Gujarat: Bharatiya Janata Party(BJP) won the seventh consecutive term in the state with a record mandate in recent elections.
---
Speaking at a roadshow in Valsad city in poll-bound Gujarat, he promised relief from inflation through the "guarantees" including the waiver of electricity bill, free and quality education and medical care, among other...
---