Companies are ready with new and innovative offerings anticipating strong demand for their products this season and have started building inventory
---
Dairy is the single largest agricultural commodity contributing 5 per cent of the national economy and employing more than 8 crore farmers directly.
---
Bharali, a member of Udali Bamungaon Dughda Utpadak Samabay of well-known Purabi Dairy, said she now is financially independent with her venture.
---
The SwadeshiVIP store at Sector 134 is their first-ever outlet in Noida. The founder is ecstatic to see it running in full swing, with clients coming in from close by and around Noida and conveying positive product reviews...
---
The technology has been introduced in a bid to boost the state's dairy sector and enhance the income of farmers.
---
The exports stood at $15.97 billion in the ten-month period a year ago. Export of rice was the top forex earner at $7.7 billion during the period under review.
---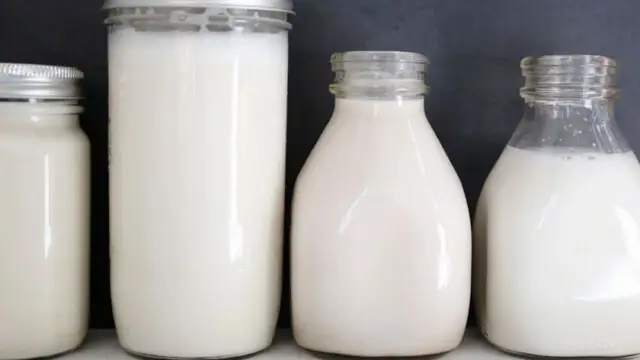 For years, alternative kinds of milk, such as almond, soy, and even cashew milk, have been readily available. But lately, the plant-based milk category has exploded — now offering more alternative kinds of milk than ever...
---
On Monday, Gujarat Cooperative Milk Marketing Federation (GCMMF), which markets milk and milk products under the Amul brand, announced a hike in milk prices by Rs 2 per litre from Tuesday. 
---