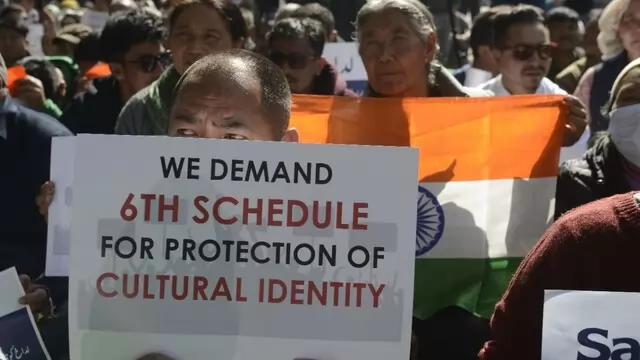 When Article 370 was abrogated, there were concerns and confusion in Kargil but celebrations in Leh. But people of Leh also realised soon that they needed some safeguards. Thus emerged the demand for Ladakh's inclusion in...
---
Gandhi Tuesday gave an adjournment notice in the Lok Sabha for giving statehood and Inclusion of Ladakh in Schedule VI of the Constitution of India.
---
According to the MHA order the committee will 'discuss measures to protect the region's unique culture and language taking into consideration its geographical location and its strategic importance.'
---
On Saturday Leh Apex Body (LAB) and Kargil Democratic Alliance (KDA) announced an agitation in the entire Ladakh region with a bandh call on December 6.
---
There is anxiety over rights of natives, influx of outsiders and lack of political representation after formation of the Union Territory of Ladakh in 2019
---