Alyssa Healy's century helped Australia win the semifinal match against West Indies. The game was reduced to 45 overs a side due to rain.
---
Australia will be without stalwart Ellyse Perry against Bangladesh as she is recovering from a back injury. Get here live streaming details of AUS-W Vs BAN-W.
---
International tourism used to account for about 20 per cent of New Zealand's foreign income and more than five per cent of GDP. But when the pandemic began, New Zealand enacted some of the world's strictest border controls...
---
Australia are undefeated in the tournament and are seeking their seventh Women's World Cup title. Get live streaming details of AUS-W vs WI-W.
---
Although health authorities have so far found just a single case, it is the first time Samoa has found any unexplained cases in the community and likely points to an undetected outbreak that has been going on for days or...
---
Many protesters had been stuck on the South Island because they didn't want to travel on ferries, which require passengers to show a vaccine pass or negative test.
---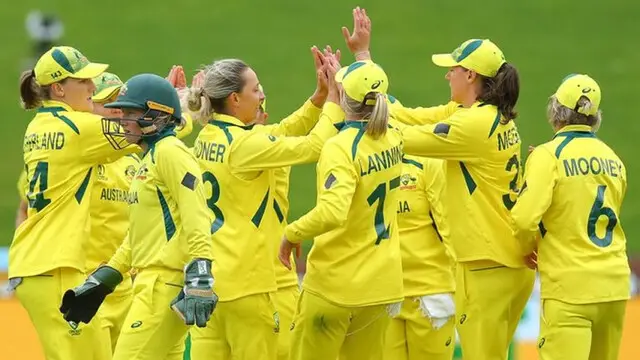 With the win over Bangladesh in their final round-robin game of ICC Women's World Cup 2022, Australia finished at the top of the table.
---
New Zealand officials confirmed Saturday that 32-year-old Ahamed Aathil Mohamed Samsudeen was the attacker.
---