Ji So-yun won the battle of Chelsea stars as South Korea stunned favourites Australia by a solitary goal in their AFC Women's Asian Cup 2022 quarterfinals.
---
The visiting Belarus team tested negative when they arrived in Prague. Going by the regulations, another round of tests were done where three tests came out positive.
---
The decision to bring the women's tournament into line with the men's was announced on Friday after an online meeting of the 37-member FIFA Council.
---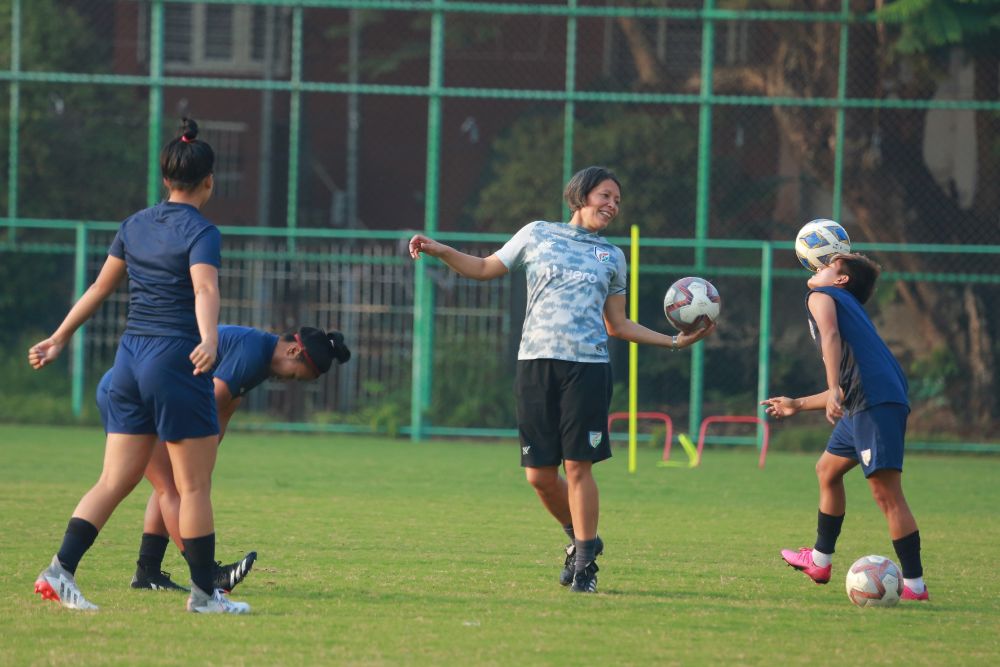 Aditi Chauhan believes that morning sessions in the gym with new strength and conditioning coach of Indian women's national football team have helped her become a lot more agile on the pitch.
---
Arsene Wenger has proposed radical alterations to the international calendar, and Gianni Infantino insists FIFA must be open to any changes.
---
Host Australia and New Zealand automatically qualify, with their slots taken directly from the quotas allocated to their confederations.
---
Five teams from the Asian Cup, to be played in Mumbai and Pune from January 20 to February 4, will qualify directly for the 2023 World Cup. Asia got six direct berths and two intercontinental play-off spots for the FIFA...
---
Manipuri striker Bala Devi all set to play for Rangers FC in Scottish Women's Premier League.
---