Jammu and Kashmir assembly elections were last held in 2014. The J&K has been without an elected assembly since 2018.
---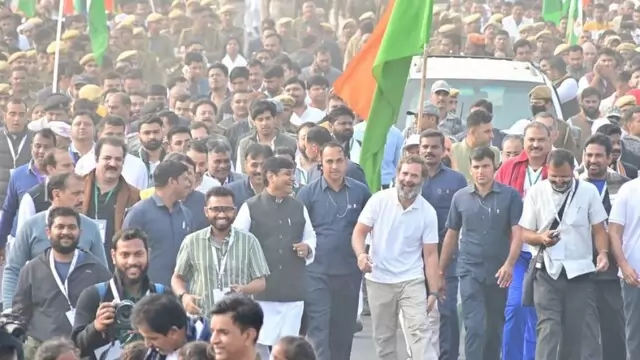 In the run-up to Rahul Gandhi-led Bharat Jodo Yatra entering Jammu and Kashmir, the Congress has hyped its special relationship with Jammu and Kashmir and said that the history of Congress is linked to the history of...
---
Jammu And Kashmir: Former J&K CM Omar Abdullah also said his party National Conference has been saying right from the first day that whatever happened on August 5, 2019 was 'wrong'.
---
While the BJP pledged to wipe out terrorism from the Union Territory, the Congress alleged the administration has failed on the security front.
---
BJP leader Tarun Chugh charged that the three families handed over AK-47, stones and grenades to the youth of Kashmir in place of pens and laptops.
---
Jammu and Kashmir: The government has said each family will be provided with a unique alpha-numeric code called JK Family ID and the data would be used to determine eligibility through automatic selection of beneficiaries...
---
Senior National Conference leader Ajay Kumar Sadhotra on Saturday asked the Jammu and Kashmir administration to allow its employees, protesting for their relocation outside the valley, to work from home
---
On 5th December, Sheikh Mohammad Abdullah's birth anniversary, his grave was decked in red, NC's party flag colour. Hordes of party men thronged to the venerated site to offer their respects and prayers for...
---