On Thursday, a SAD statement had said a conspiracy is afoot to destabilise regional parties, asking party leaders to desist from questioning Badal's authority or face disciplinary action.
---
Announcing new poll promises, Sukhbir Badal said farmers would be given crop insurance cover for any damage of their crop and minimum Rs 50,000 compensation would be given if the SAD-BSP alliance comes to power.
---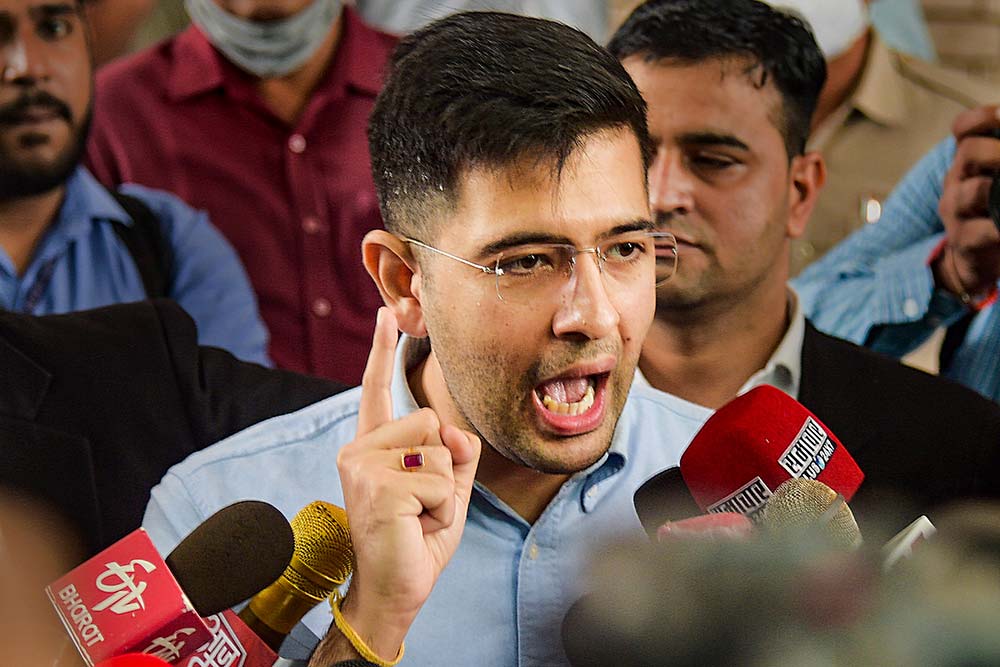 Last month, Badal had accused the Congress, which is in power in Punjab, of hatching a conspiracy to implicate Majithia, a leader of his Shiromani Akali Dal (SAD), in a "false" drug case.
---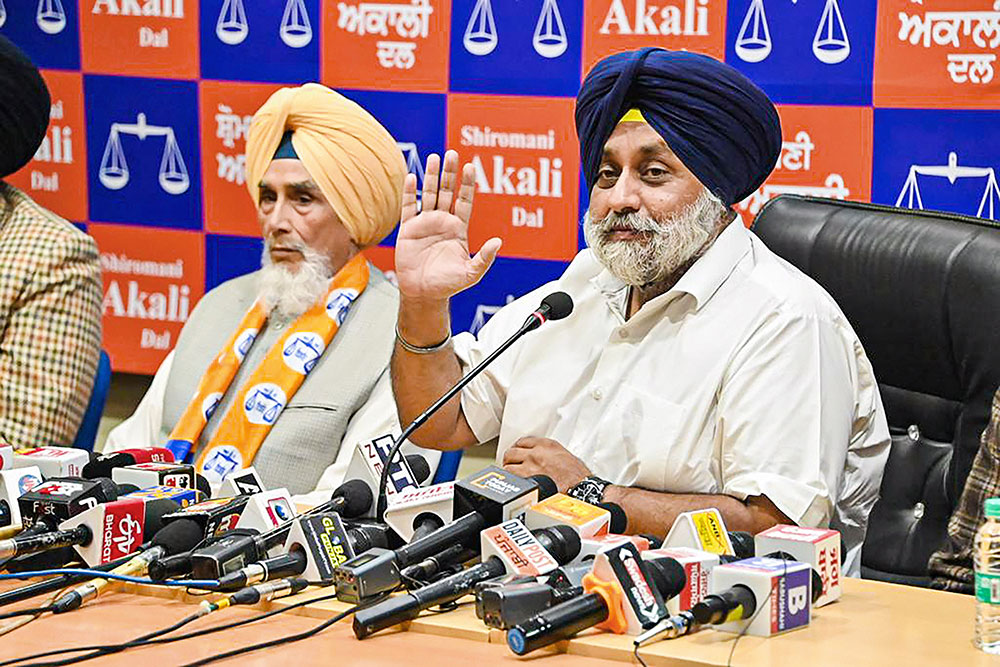 Addressing the media, SAD chief Sukhbir Singh accused the Congress government of having "struck" at the very livelihood of small truckers by abolishing truck unions.
---
Castigating the Delhi chief minister, Channi said "outsiders" from Delhi are out to "capture" power in Punjab.
---
Prime Minister Narendra Modi in an official announcement, declared that the government has decided to repeal the three farm laws which had been at the center of protests by farmers for the past year.
---
He said that the prime minister can also announce bestowing of riparian rights of river waters to the state.
---
Leader of opposition in the assembly, Harpal Singh Cheema of the Aam Aadmi Party, also accused the Akalis of supporting the farm laws.
---