In a joint statement, the two leaders said the Friday judgement of the apex court was a 'victory' to the party's long-pending and sustained plea on the OBC quota front, they said, adding it will enable increasing seats in...
---
Bollywood actor Kangana Ranaut will be seen promoting her latest release 'Thalaivii' on 'The Kapil Sharma Show'. A clip from the episode was recently shared.
---
Tamil Nadu's newly minted cabinet will have a Gandhi running the Khadi and rural employment department, and a Nehru captaining urban development.
---
By a November 24 order, Justice N Seshasayee had quashed all the orders passed from 2017, which culminated in the taking over of the property in 2020, besides chiding the previous government for its action relating to the...
---
Many details that are in public domain are given importance in 'Thalaivii', but many lesser known or unheard of details remain omitted with not even a passing mention in a film that calls itself a biopic.
---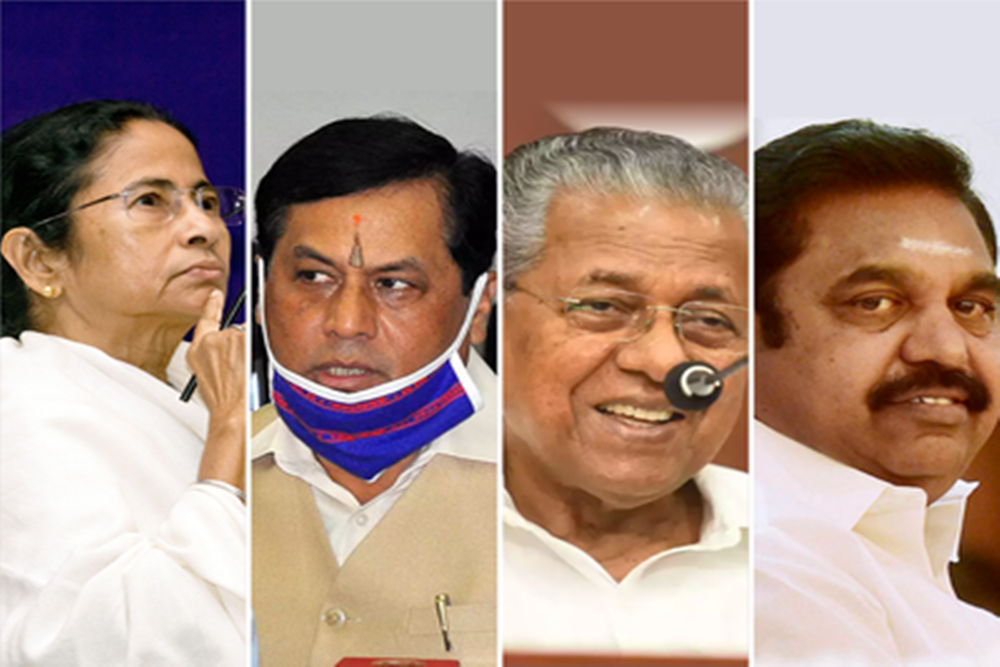 As many as 1,100 counting observers will watch the process and candidates and agents will have to produce a negative Covid test report or double dose of vaccination certificate to get an entry.
---
Actress Kangana Ranaut is usually seen slamming Bollywood by calling it a mafia. Now that her latest film 'Thalaivii' is finally available for all to watch, she urges the same 'Bollywood mafia' to rise above petty...
---
DMK cites the national party's poor show in the past
---