A statement issued by his office said that biomining of the legay waste is being carried out using trommel machine since October 2019.
---
India captain Virat Kohli, KL Rahul and Ravichandran Ashwin's unsavoury comments were caught in the stump mic after South Africa skipper Dean Elgar was given a massive reprieve following a DRS review in the third Test.
---
The 48-year-old Vijay Dahiya is currently the coach of the Uttar Pradesh side in the domestic circuit. He joins mentor Gautam Gambhir and head coach Andy Flower in the Lucknow franchise for IPL 2022.
---
"Issue summons for settlement of issues and notice of application...to the defendants (Gambhir and MCD)...for December 13, 2022," Additional Senior Civil Judge Himanshu Raman Singh said in a recent order.
---
Rishabh Pant attemped to go for a big hit only on the third ball he was facing and lost his wicket in the process. Gautam Gambhir criticised the Indian wicketkeeper for his approach.
---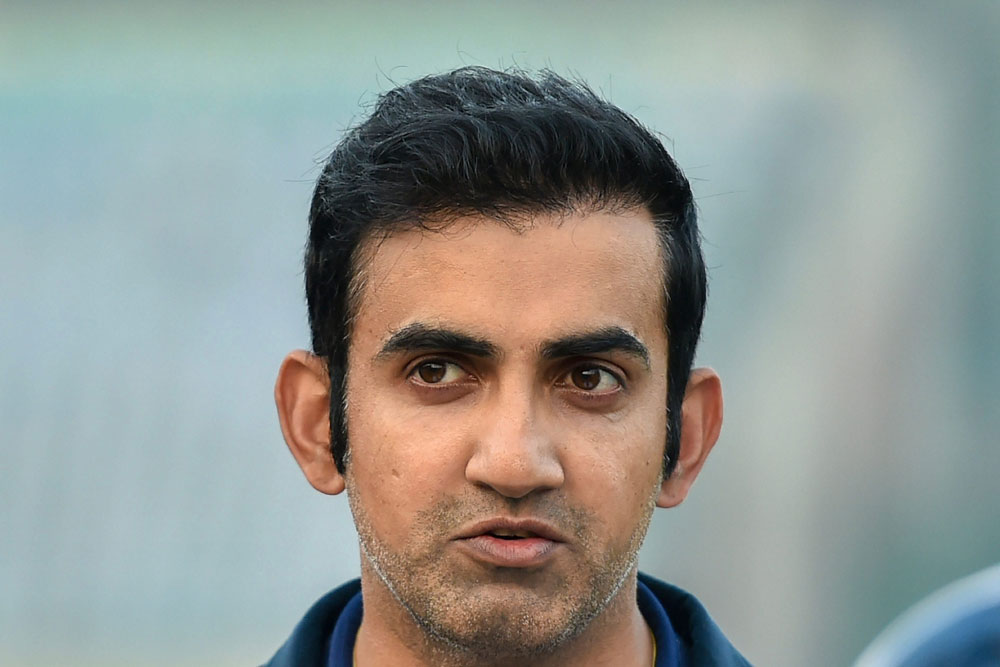 Gautam Gambhir, who led Kolkata Knight Riders to two IPL titles in 2012 and 2014, retired from cricket in 2018 and has since become a politician, joining the Bharatiya Janata Party in 2019.
---
Gautam Gambhir, the former India opener and one-time teammate of Virat Kohli, says that form does not always mean fours and sixes. Sometimes, a well-struck defensive shot can also unlock a player's confidence.
---
Gautam Gambhir and others from his foundation allegedly stocked and distributed drugs namely Favipiravir tablets and Medical Oxygen during a medical camp held from April 22, 2021, to May 18, 2021. 
---