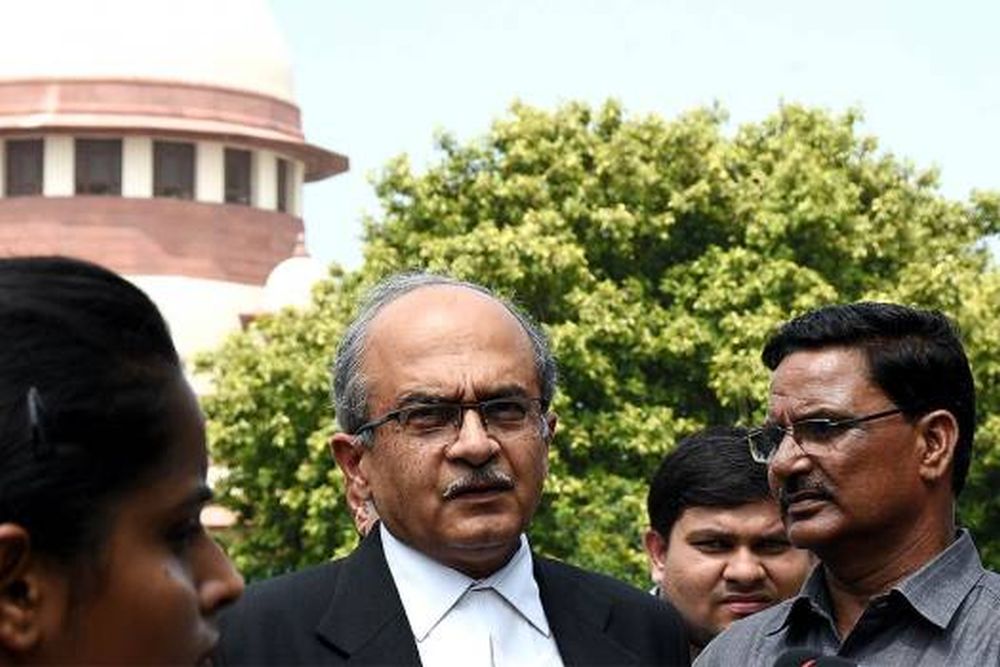 A bench of Justices Indira Banerjee, Surya Kant and M M Sundresh closed the proceedings after senior advocate Kapil Sibal informed that an apology has been tendered.
---
The top court had on August 14 held Bhushan guilty of criminal contempt for his two contemptuous tweets against the judiciary
---
Over 130 prominent Indian personalities signed a statement, 'unequivocally' condemning the Church attack in France's Nice.
---
The Supreme Court on Wednesday issued notice to the Tripura government on a plea against its decision to invoke the Unlawful Activities (Prevention) Act (UAPA) against two lawyers, and a journalist.
---
In a tweet last month, Prashant Bhushan was critical of the CJI being provided a special helicopter by the MP government.
---
Attorney General K K Venugopal was appearing before a bench headed by Justice A M Khanwilkar to assist it in the hearing of the 2009 contempt case against activist lawyer Prashant Bhushan and journalist Tarun Tejpal.
---
ICAI has told SC, candidates who opted-out of the CA exam conducted in July this year will not lose any opportunity.
---
Referring to a Supreme Court judgement, the review plea said the court never indicated to Prashant Bhushan that it was contemplating barring from practicing as a lawyer.
---