Murthy said the recent developments were directed as a "personal attack" on him.
---
In her new book 'Three Thousand Stitches', she sheds light on some of the prevailing biases in the society.
---
For India's wealthy charity at most means building temples or expensive hospitals. It is encouraging that the younger Murty is giving away his money in this fashion.
---
Earlier, in a strongly worded statement, the country's second largest software services firm defended Sikka's performance saying under him, Infosys has delivered profitable revenue growth.
---
Murthy's announcement has come just ahead of an Infosys press conference in Mumbai scheduled at 6:00 pm on Monday.
---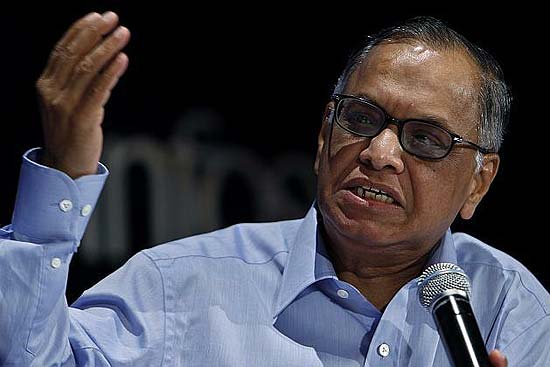 The eminent scientist responds to Narayana Murthy's barb about lack of innovation by Indian scientists)
---
Infosys has appointed Sikka as Executive Vice-Chairman and U.B. Pravin Rao as interim Managing Director and CEO of the company.
---