Actress turned politician Mimi Chakraborty took to social media and announced that she has tested positive for the coronavirus.
---
The fake 'IAS' claiming to be a top Kolkata Municipal Corporation officer was arrested following actor-turned TMC MP Mimi Chakraborty's complaint
---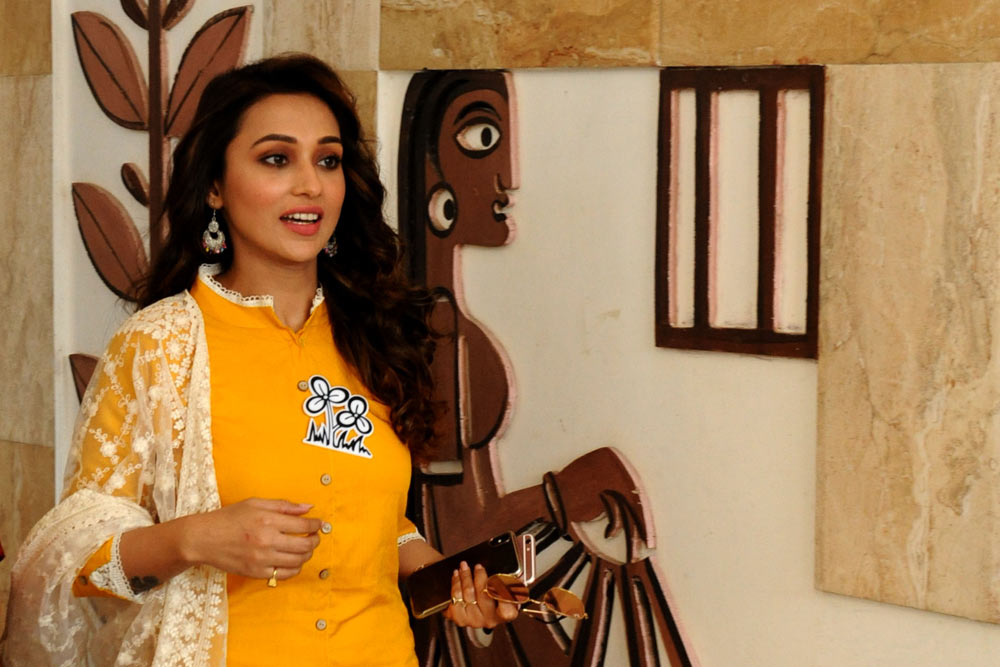 "I have got the blessings from people, my fraternity, my fans, my lovers, my role-models, idols, all guardian angels who I have got and who work for me positively and I am banking them," says Chakraborty.
---
Tharoor on Monday posted a selfie with the women MPs on Twitter with a controversial caption that triggered public outrage, with many netizens accusing him of sexism and objectification.
---
The two actresses contested the elections as Trinamool Congress representatives and won by good margins.
---
Chakraborty got the jab at a free Covid-19 inoculation camp being held in the city's Kasba area earlier in the week.
---