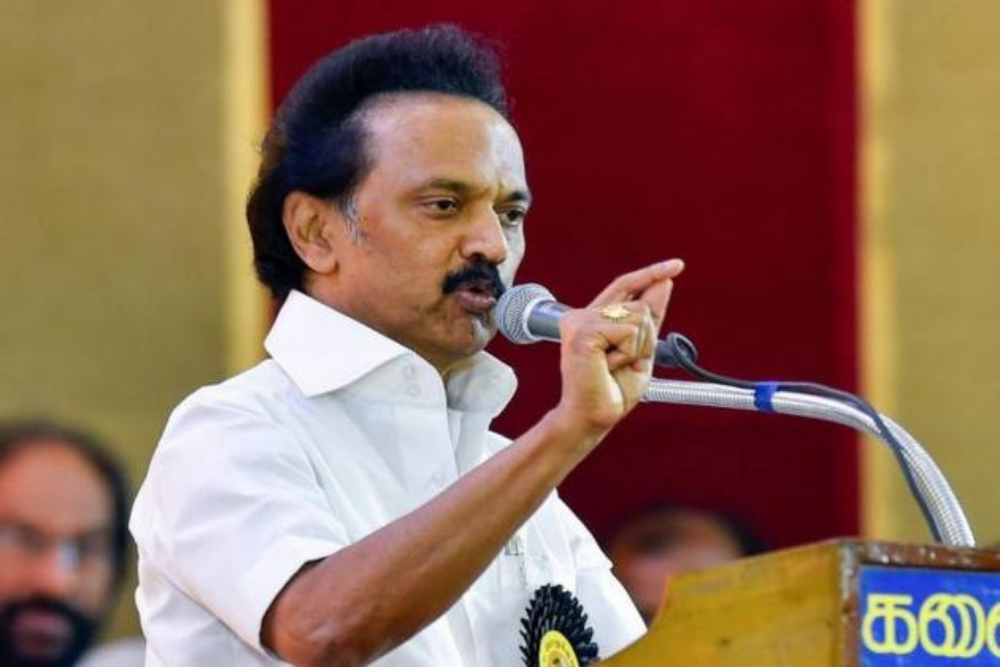 The announcement was made by the Chief Minister M K Stalin inside the state's assembly.
---
E.V. Ramasamy popularly known as Thanthai Periyar founded the Dravidian Movement.
---
The Chennai Police is out to nab the eight men who were reportedly raising pro-Periyar slogans before cutting off the sacred threads worn by bare-chested men returning from temples.
---
While speaking to Outlook, writer-activist Meena Kandasamy talks about politics, literature, feminism, reservation, Periyarism and poses a few questions to the Indian judiciary.
---
The workers of DMK and other parties, who cleaned the statue, demanded the arrest of the culprits and warned that they would intensify their agitation if such incidents recurred.
---
BJP president Amit Shah tweeted saying BJP partymen found to be involved in vandalism will face stern action.
---
Political leaders, including DMK chief M K Stalin slammed the incident, the second such one in the state in recent months, after a statue of the rational leader was found daubed in saffron in Coimbatore.
---