There are 40,200 allopathic doctors, 33,922 ayush doctors, 34,257 homoeopathic doctors, 5,203 unani doctors and 6,130 dentists, Bihar Health Minister Mangal Pandey said.
---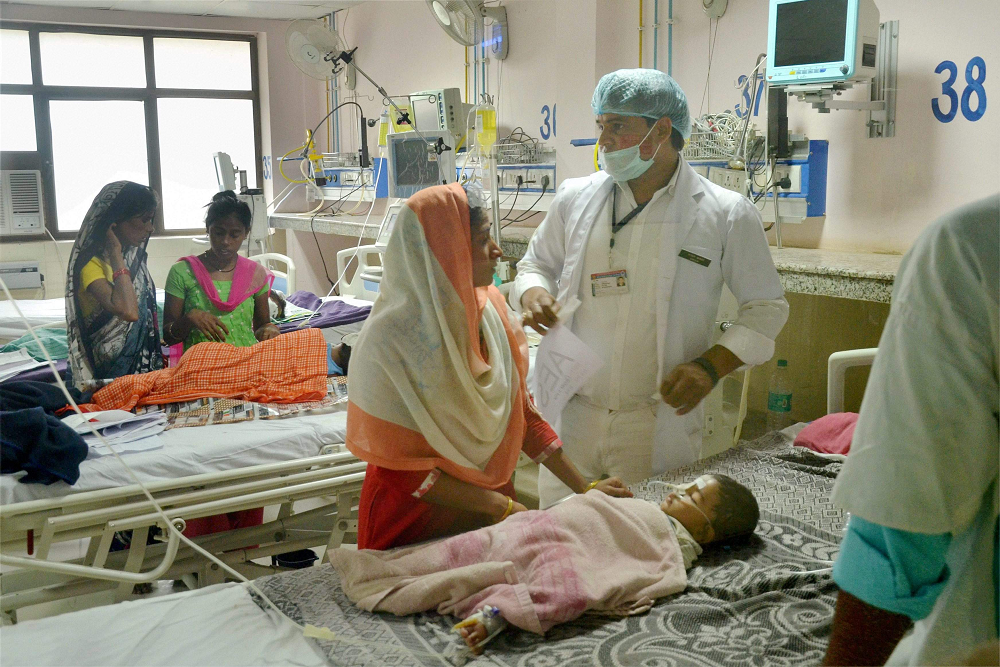 At present, there are 6,830 doctors working in the state, including those in medical colleges, he said.
---
Heard any controversy on Mughal-e-Azam, the mother of all period films? Mumbai films sell, and, with globalisation, have made their presence felt internationally. That, I suspect, is the root of the current debate on...
---
The minister was seen getting angry in a video over the official stopping him from entering an event venue.
---
A video of the operation theatre where the woman was being given stitches had come out, spotlighting the ailing health sector in Bihar.
---
Over 90 children, at the time of interaction with reporters, had already passed away due to the suspected Acute Encephalitis Syndrome (AES) and the state of Bihar was reeling under a severe health crisis.
---