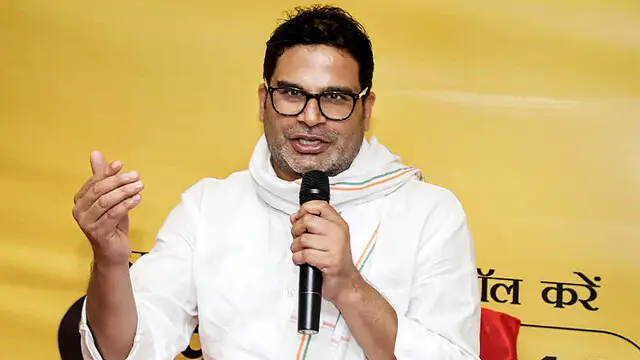 Prashant Kishor earlier worked with Nitish Kumar both as a political strategist and as a party colleague.
---
The political strategist Prashant Kishor said the problem with Rahul Gandhi is that: 'he thinks it's just a matter of time that people will throw him (Modi) away. That's not happening'.
---
'People looking for a quick, spontaneous revival of GOP led opposition based on Lakhimpur Kheri incident are setting themselves up for a big disappointment,' Kishor said on his Twitter handle.
---
Addressing his supporters in Samastipur on Wednesday, Kishor, once a confidant of Kumar, also claimed that the RJD-JD(U)-Congress government does not enjoy the support of people.
---
After talks of his joining the party, Prashant Kishor hit out at the Congress on Friday, saying those looking for its quick revival in the wake of the Lakhimpur Kheri incident are in for a big disappointment
---
The TMC insiders said the party is likely to launch itself in October in Goa, with its supremo Mamata Banerjee and the party's national general secretary Abhishek Banerjee also to visit the coastal state in the coming...
---
Experts feel Prashant Kishor wants to replicate AAP's (Aam Aadmi Party) formula of issue-based politics in Delhi, but contend that it may not be possible in Bihar
---
Senior Congress leader and former Union minister Veerappa Moily speaks to Outlook about poll strategist Prashant Kishor's role in the party, leadership crisis and more..
---