Harnaaz, who was crowned Miss Universe at an event in Israel in December last year, was touring India earlier this year when comments about her changed appearance started surfacing on social media
---
Harnaaz Sandhu, who won the coveted Miss Universe 2021 title, gives her definition of beauty. She also opines on whether beauty is something that a person is born with or it's something that can be gained over the years.
---
"He has remained grounded until now. His attitude hasn't changed and I think that took him to places apart from being a great artiste," said Harnaaz Sandhu while talking about Shah Rukh Khan.
---
Miss Universe 2021 Harnaaz Sandhu, who walked recently at the Lakme Fashion Week, was massively trolled for having gained weight after winning the beauty pageant. She has now revealed that she suffers from Celiac disease.
---
Harnaaz Sandhu, who was seen meowing during the Miss Universe contest at Steve Harvey's request, has shown interest in playing Catwoman in the future.
---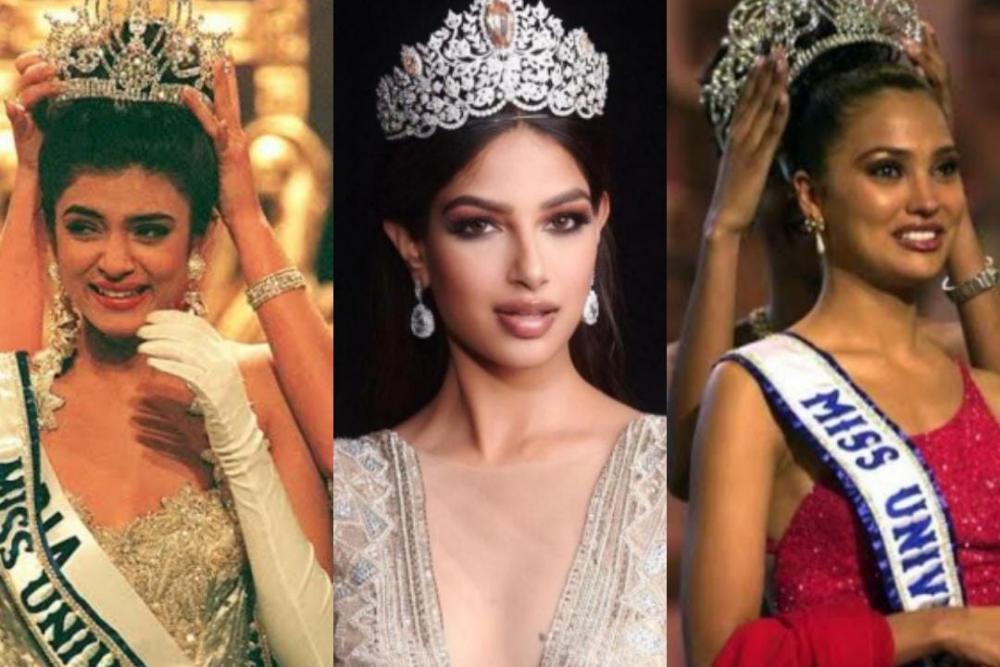 As Sini Shetty from Karnataka wins the Miss India World 2022, Outlook tries to find out why are beauty pageants in India losing their past glory.
---
Miss Universe 2021 Harnaaz Sandhu, recently made it to headline after her comments on the 'Hijab' issue. On Wednesday, she said that as a youth of India she was just giving her perspective on the issue because it was...
---
The Miss Universe crown was designed by Mouawad designers and is known as 'the Power of Unity Crown'.
---