Assam Police have recovered Jacket, track pant, T shirt, Shoes, toy doll, Squash racket, watch, lighters,Cap and iPads from a man who was found with Diego Maradona's stolen watch. The origin of the items is still being...
---
Diego Maradona, who would have turned 61 on Saturday, died on November 25 last year of cardiac arrest.
---
This is being done to help UEFA and CONMEBOL build closer ties amid power struggles with FIFA over the future of soccer.
---
The accused person was working as a security guard at a company in Dubai in UAE that was storing the belongings of Diego Maradona. After working for a few days at the company, the accused returned to Assam in August.
---
The biographical series titled "Maradona: Blessed Dream" will be available to stream on Amazon Prime from Friday in more than 240 countries.
---
The 3-minute video, which was shared by CONMEBOL's social media channels, had "Live is Life" by Opus as its soundtrack
---
Amazon Original Series 'Maradona: A Blessed Dream,' garners uncountable praises from actor Ranbir Kapoor and The All Stars FC.
---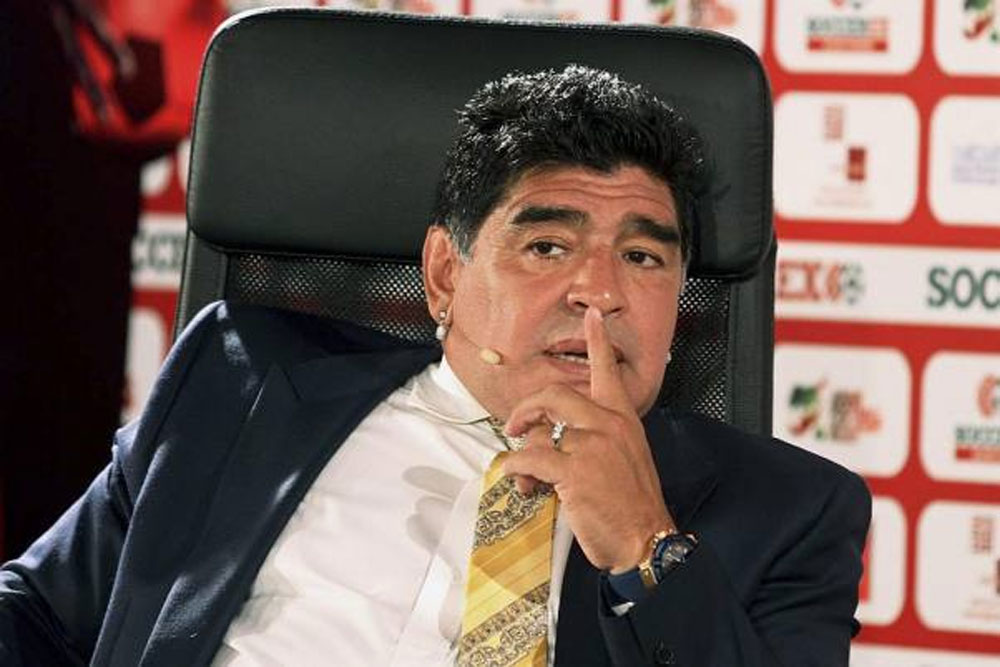 Diego Maradona had suffered a series of medical problems, some due to excesses of drugs and alcohol. He was reportedly near death in 2000 and 2004
---