Chirag Paswan might have been ditched both by the BJP and the five MPs of his party at the moment, but the doors of immense possibilities in the future remain ajar for him in politics.
---
While LJP MP Pashupati Kumar Paras has announced a new national executive, ex-chief Chirag Paswan has claimed more than 90 percent of the national executive members are with him.
---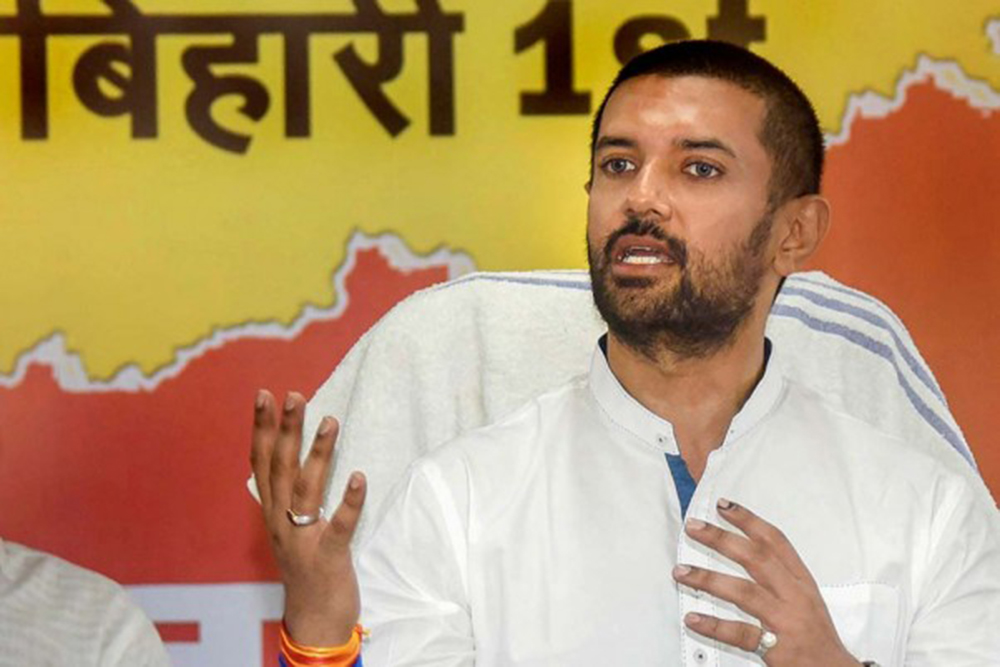 The way LJP leader Pashupati Kumar Paras has dislodged Chirag Paswan, it is unlikely to endear him to the Dalit voters, who account for more than 15% of Bihar's electorate
---
After Pashupati Kumar Paras' overnight rebellion, Chirag visited his ancestral home at Shaharbanni village to seek the blessings of his stepmother, Raj Kumari Devi.
---
Even though Ram Vilas Paswan and Lalu Prasad Yadav fought with each other for a brief while for the railway portfolio in the UPA government, they otherwise shared a great rapport over the years.
---
Party MP Pashupati Kumar Paras, the younger brother of late Ram Vilas Paswan has led a revolt and 'taken over' the Lok Janshakti Party, leaving party president Chirag Paswan high and dry.
---
LJP leader Pashupati Kumar Paras had staged a coup within the party earlier, when he ousted his nephew Chirag Paswan from the post of LJP chief
---